Wiosna to dla mnie czas nie tylko wiosennych porządków, kiedy to możemy wreszcie uporządkować wiele rzeczy np. nasze pliki ze zdjęciami, odbitki, albumy itd., ale także tym, że świat wokół nas powoli budzi się do życia. Na drzewach pojawiają się liście, powietrze pachnie zupełnie inaczej, a ciepłe promienie słońca przyjemnie grzeją podczas spacerów. Wiosna to także sesje w kwitnących ogrodach i sadach. Jest to jedyny i bardzo krótki czas w roku, który trwa dosłownie 2-3 tygodnie, kiedy owocowe drzewa i krzewy toną całe w kwiatach, tworząc bajkowy klimat. Sesja rodzinna, sesja narzeczeńska czy sesja ciążowa w sadzie, w którym drzewa pokryły się białymi lub różowymi kwiatami, wygląda na prawdę przepięknie.
Sesja ciążowa w sadzie | Sesja w kwitnącym sadzie
Korzystając z pięknej wiosennej aury spotkałem się z wyjątkową parą, którą fotografowałem już niezliczoną ilość razy. Kasia i Paweł, bo o nich mowa, tym razem przyjechali do mnie ze swoim małym synkiem, by wspólnie uwiecznić ten piękny stan oczekiwania przyjścia na świat kolejnego dziecka. Data zdjęć zbiegła się z ich 4 rocznicą ślubu, także miło było spotkać w tak wyjątkowych okolicznościach. Kasiu, Pawle – dużo miłości na kolejne lata. Spacerując wśród kwitnących drzew i krzewów uwieczniałem nie tylko błogosławiony stan Kasi, ale tworzyliśmy również wspaniałe rodzinne kadry. 

Tak jak na wiosnę cały świat budzi się do życia, tak u Kasi pod sercem rosło nowe życie. Niezmiernie się ciesze, że mogłem uwiecznić dla nich ten piękny stan oczekiwania na dziecko. Tak samo ulotny jak kwitnące drzewa w sadzie.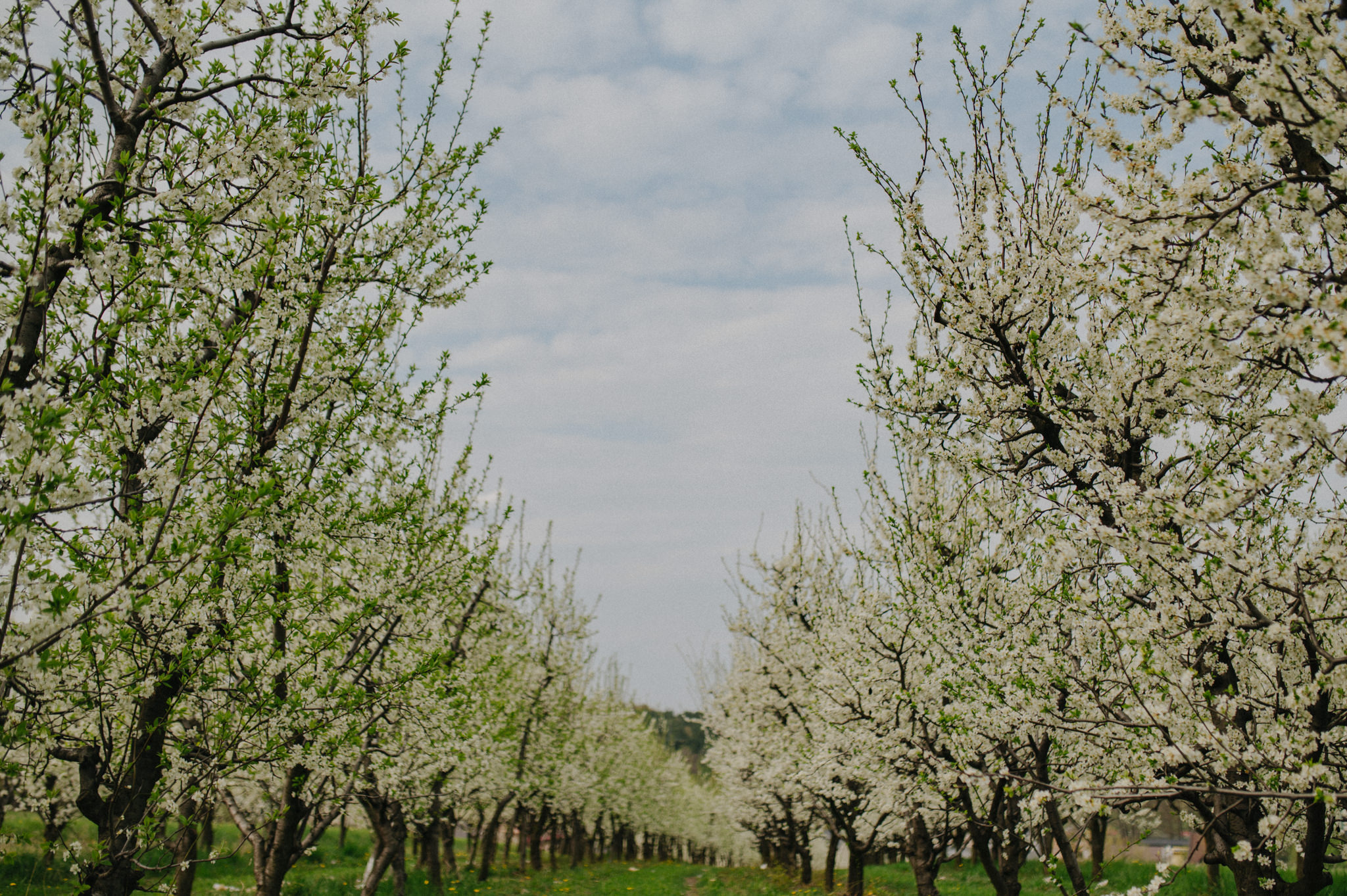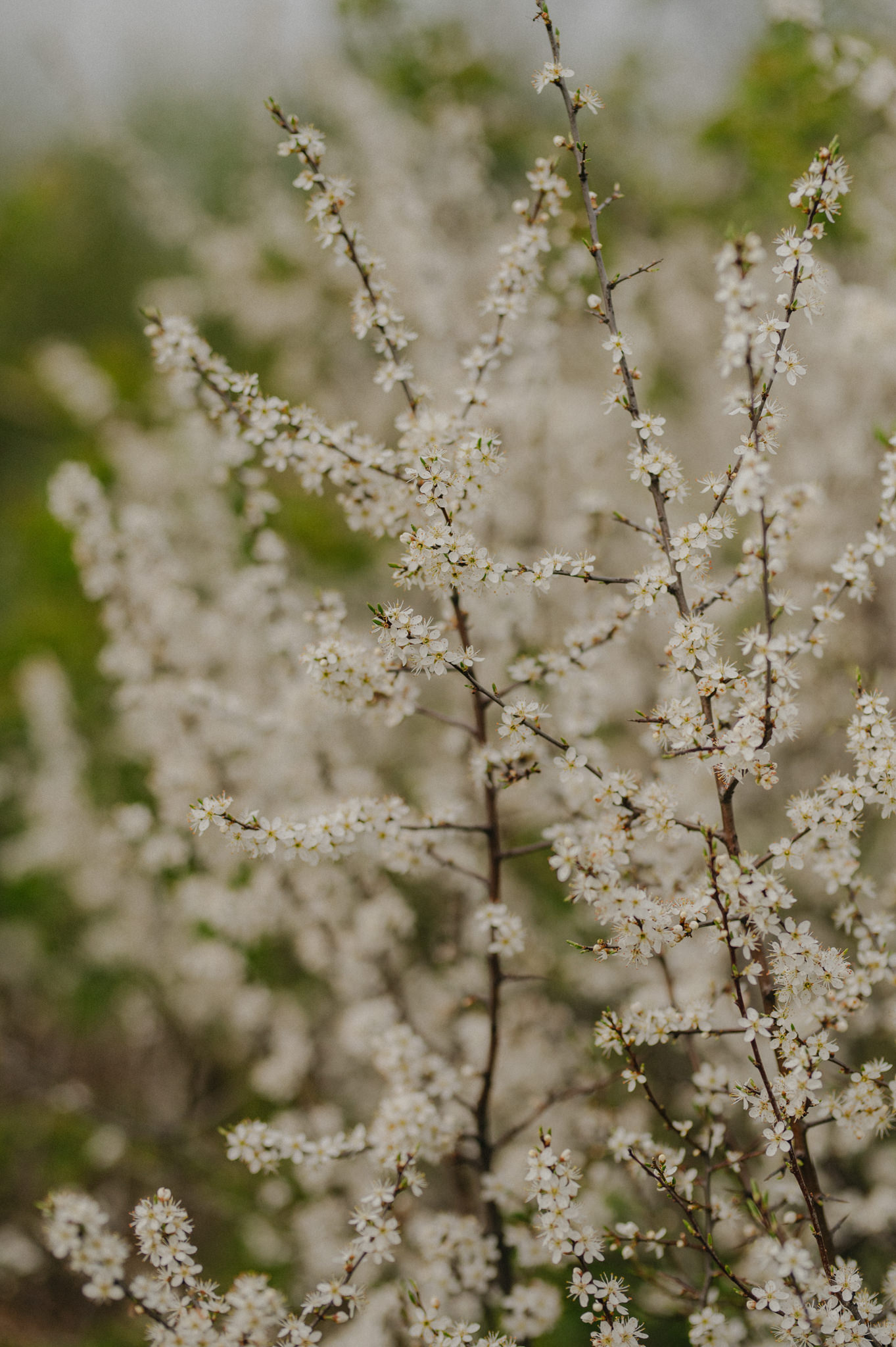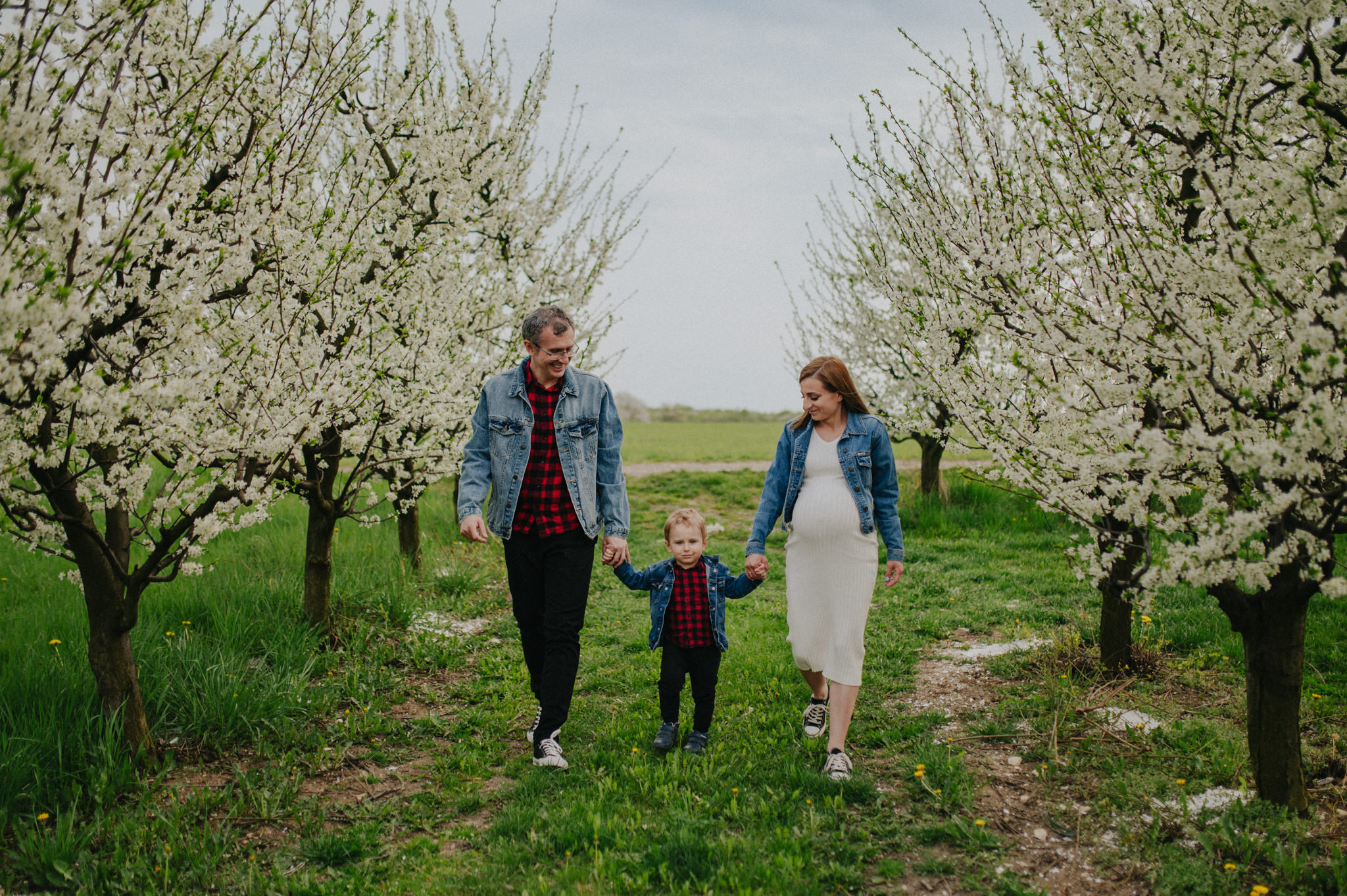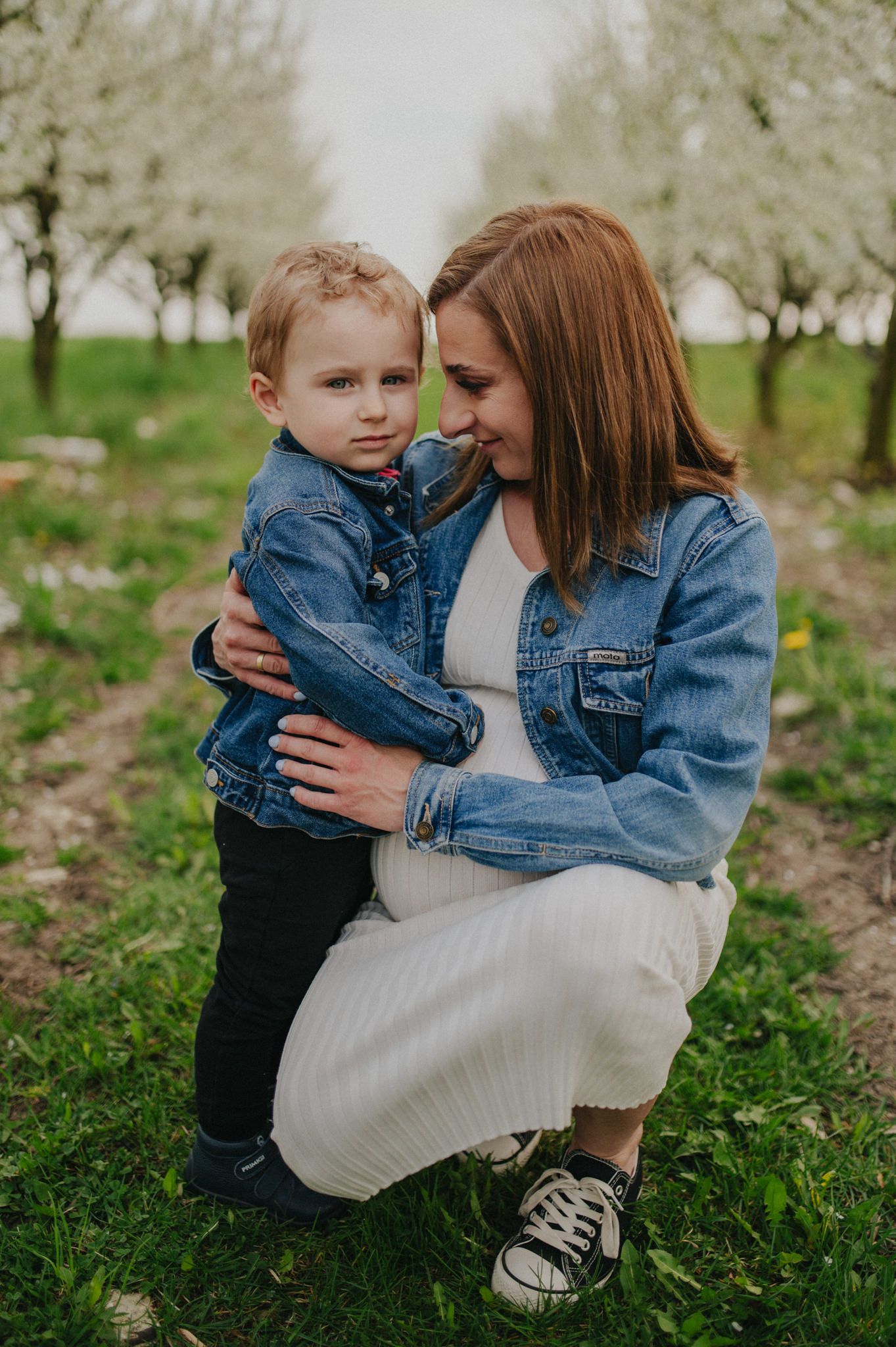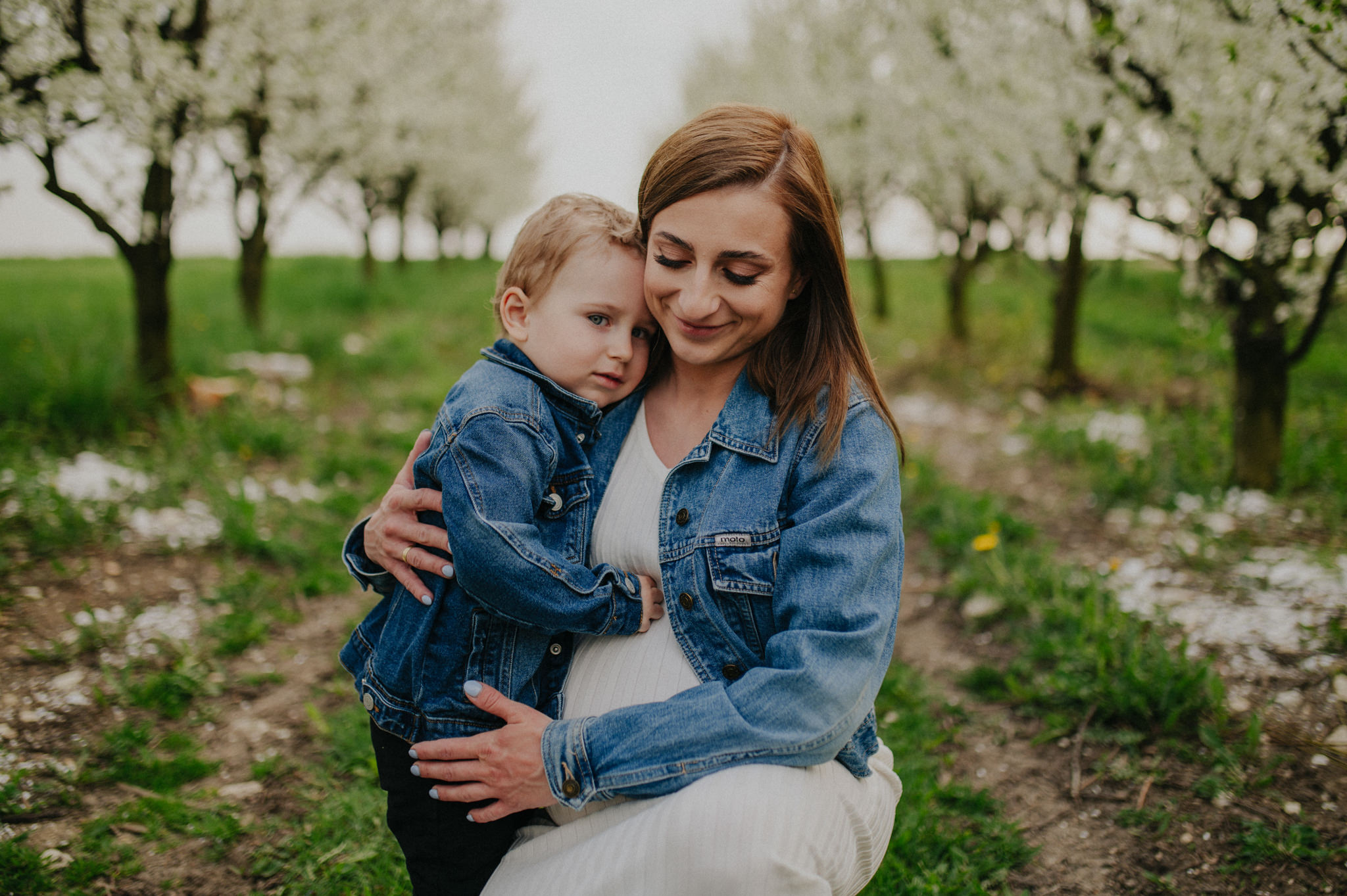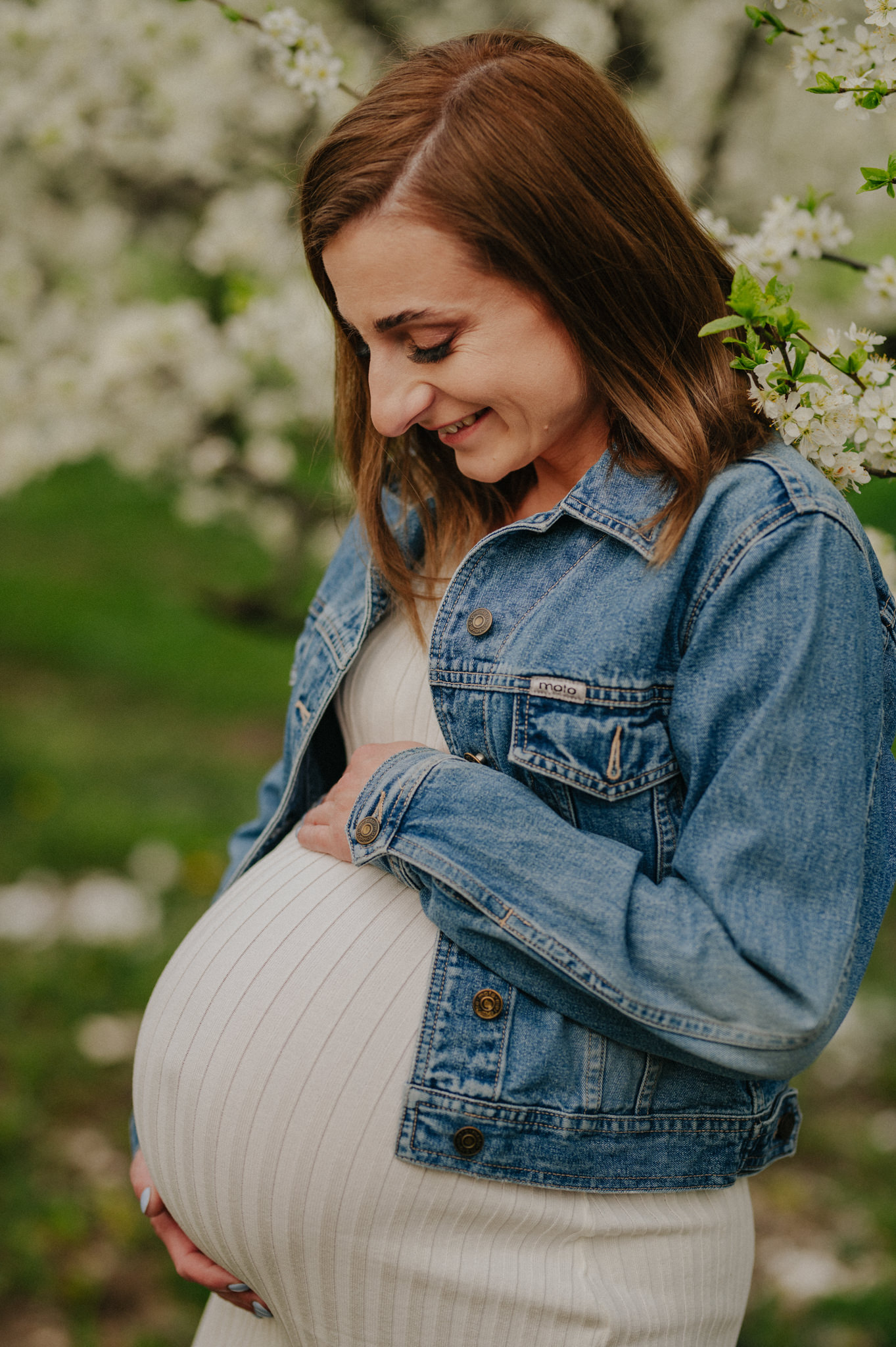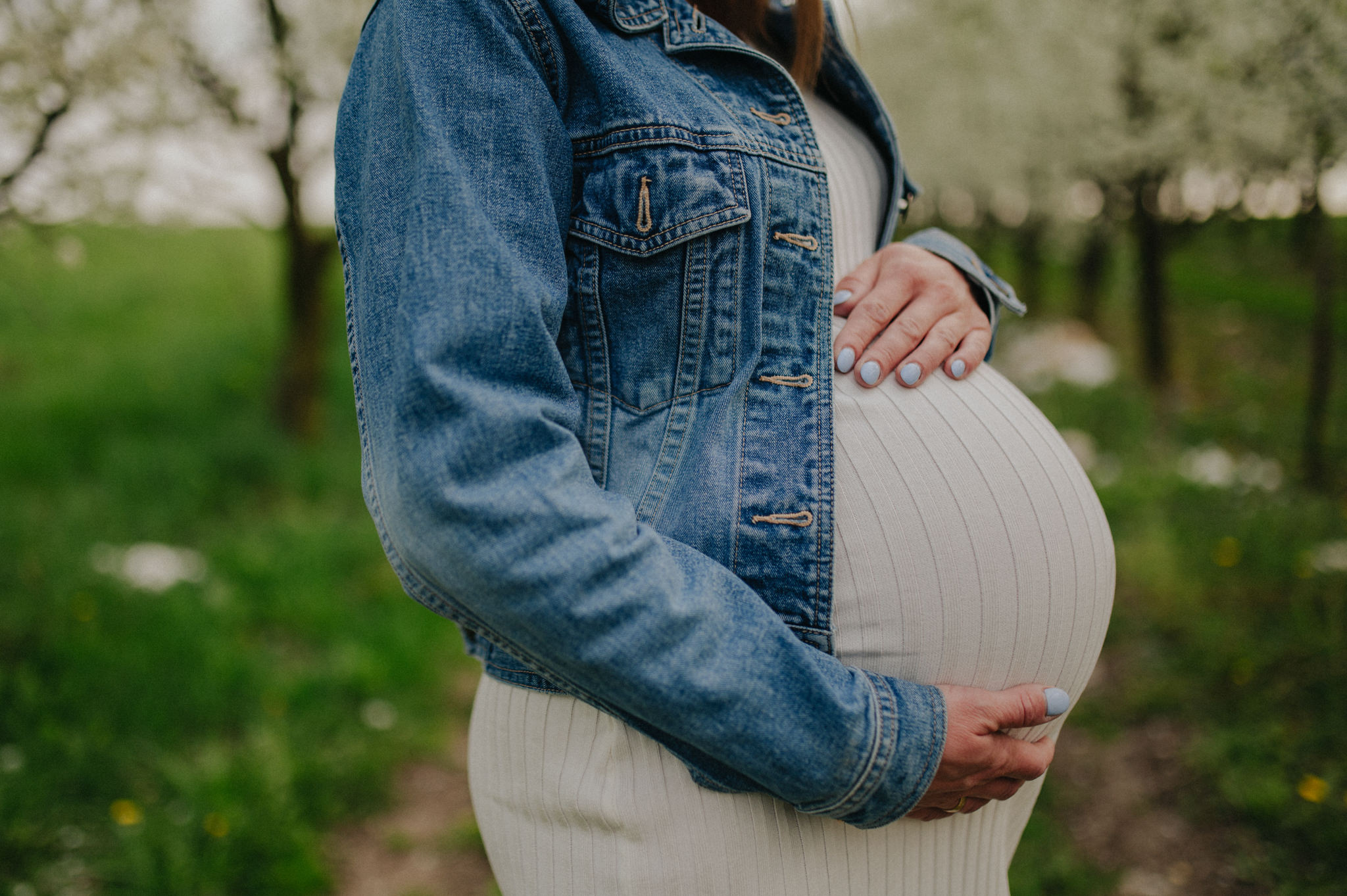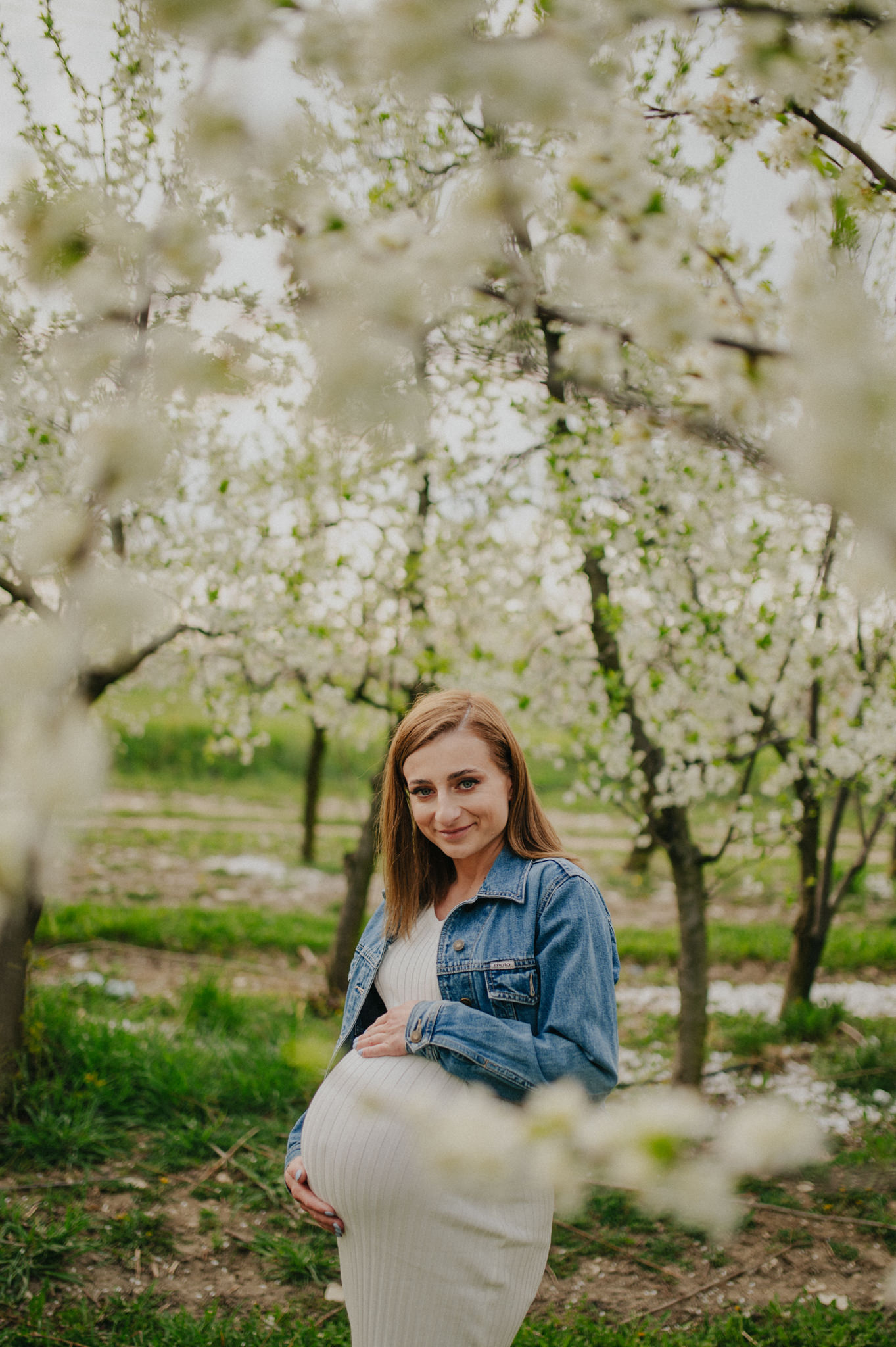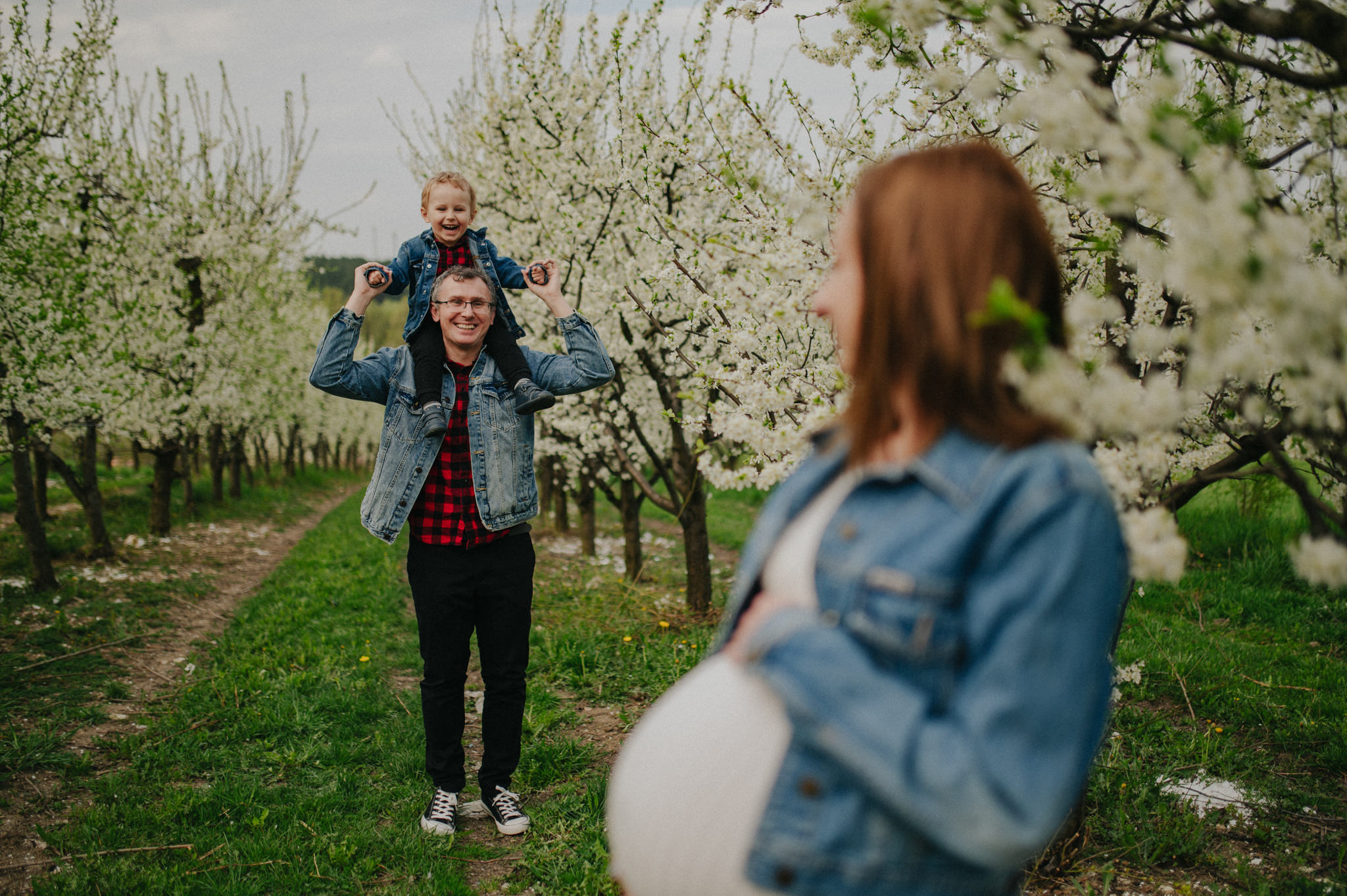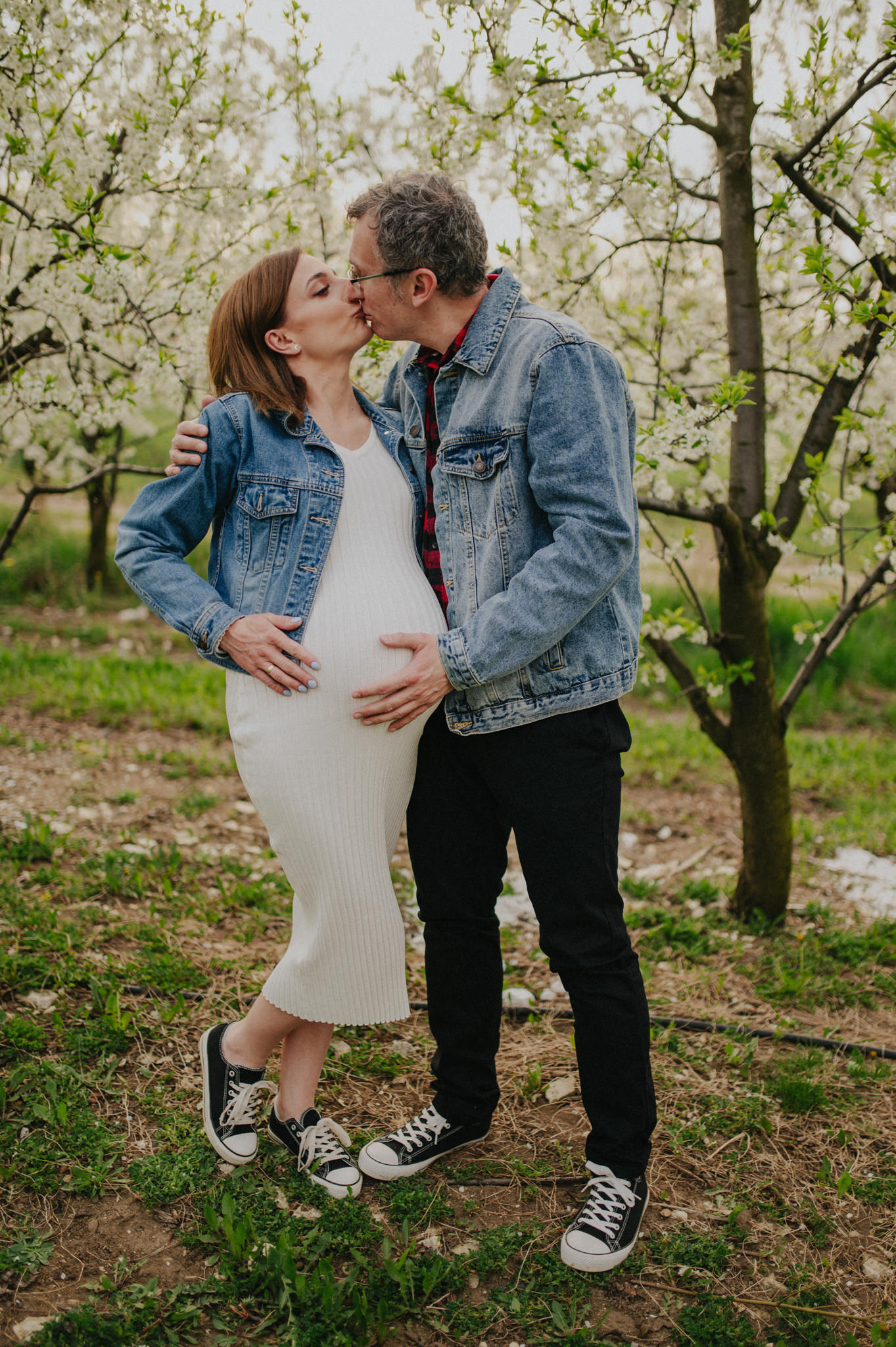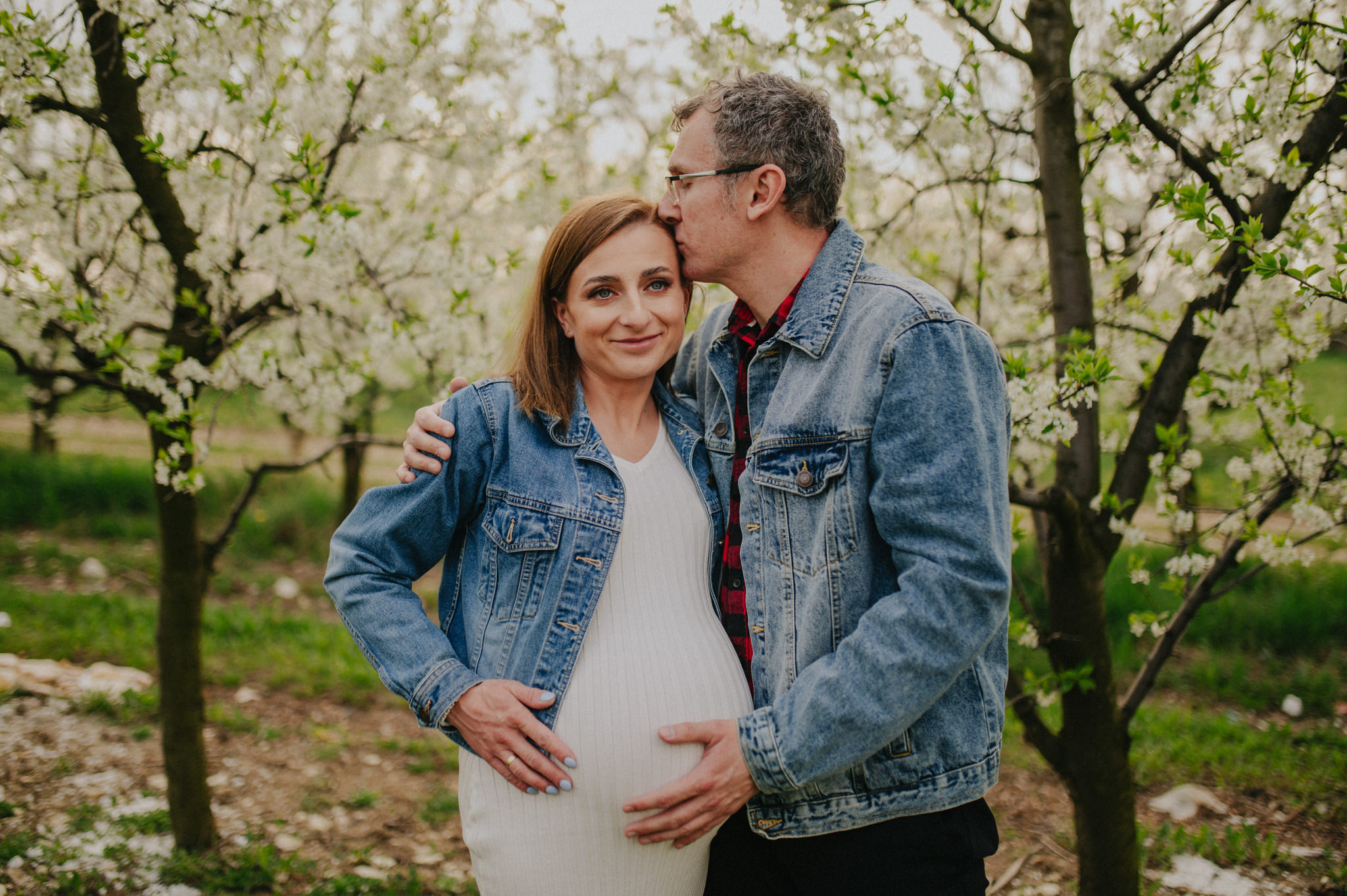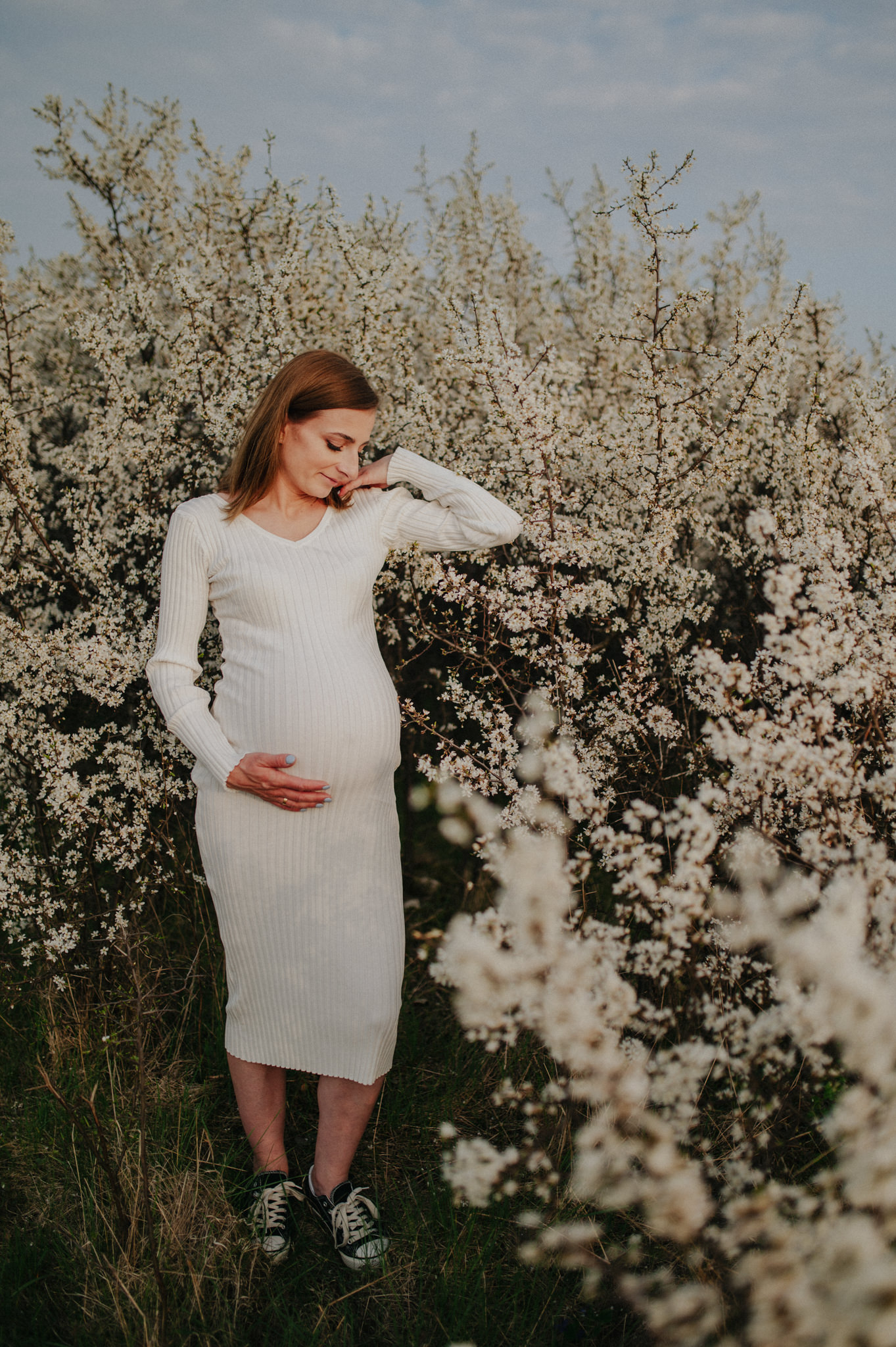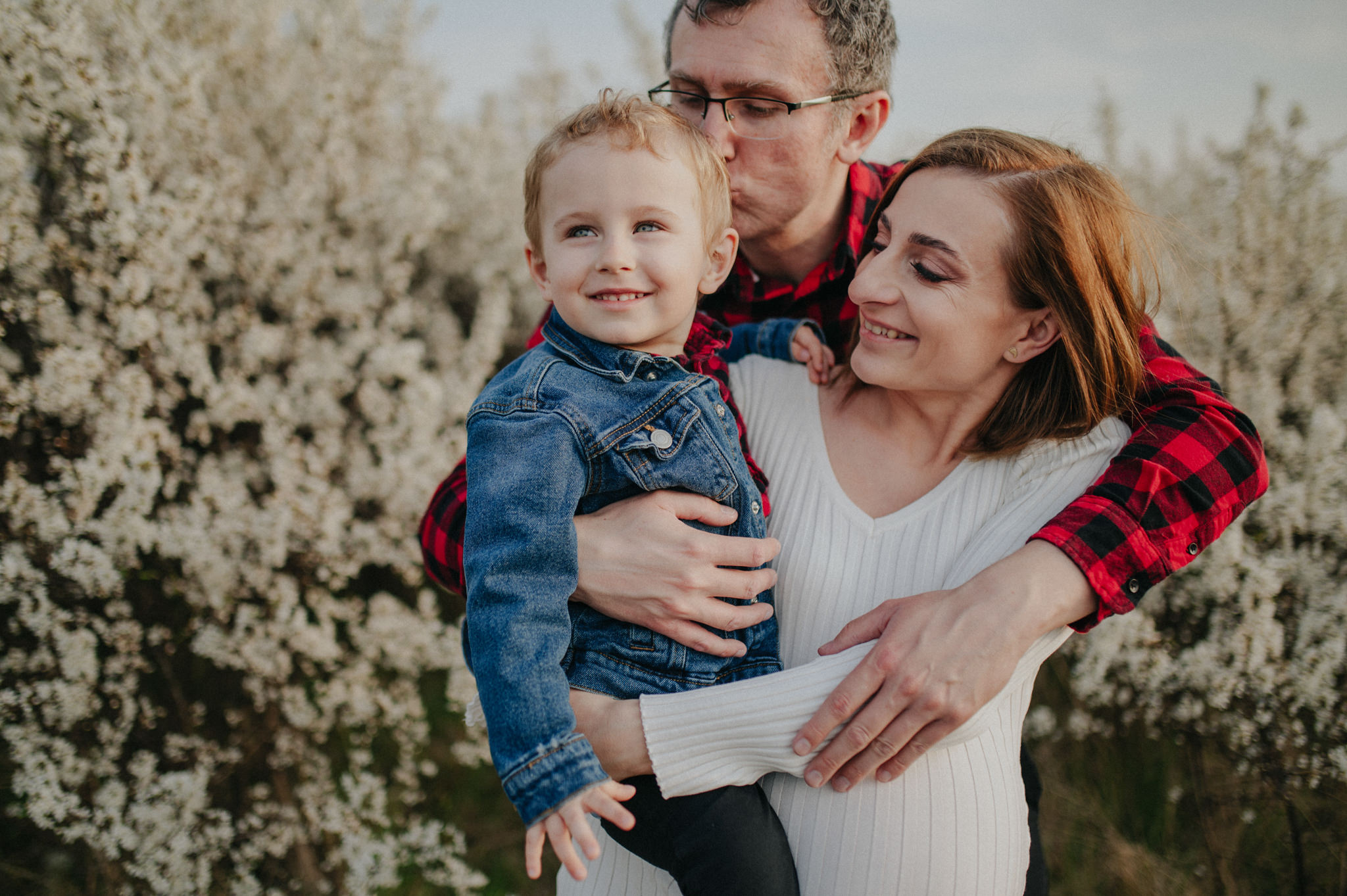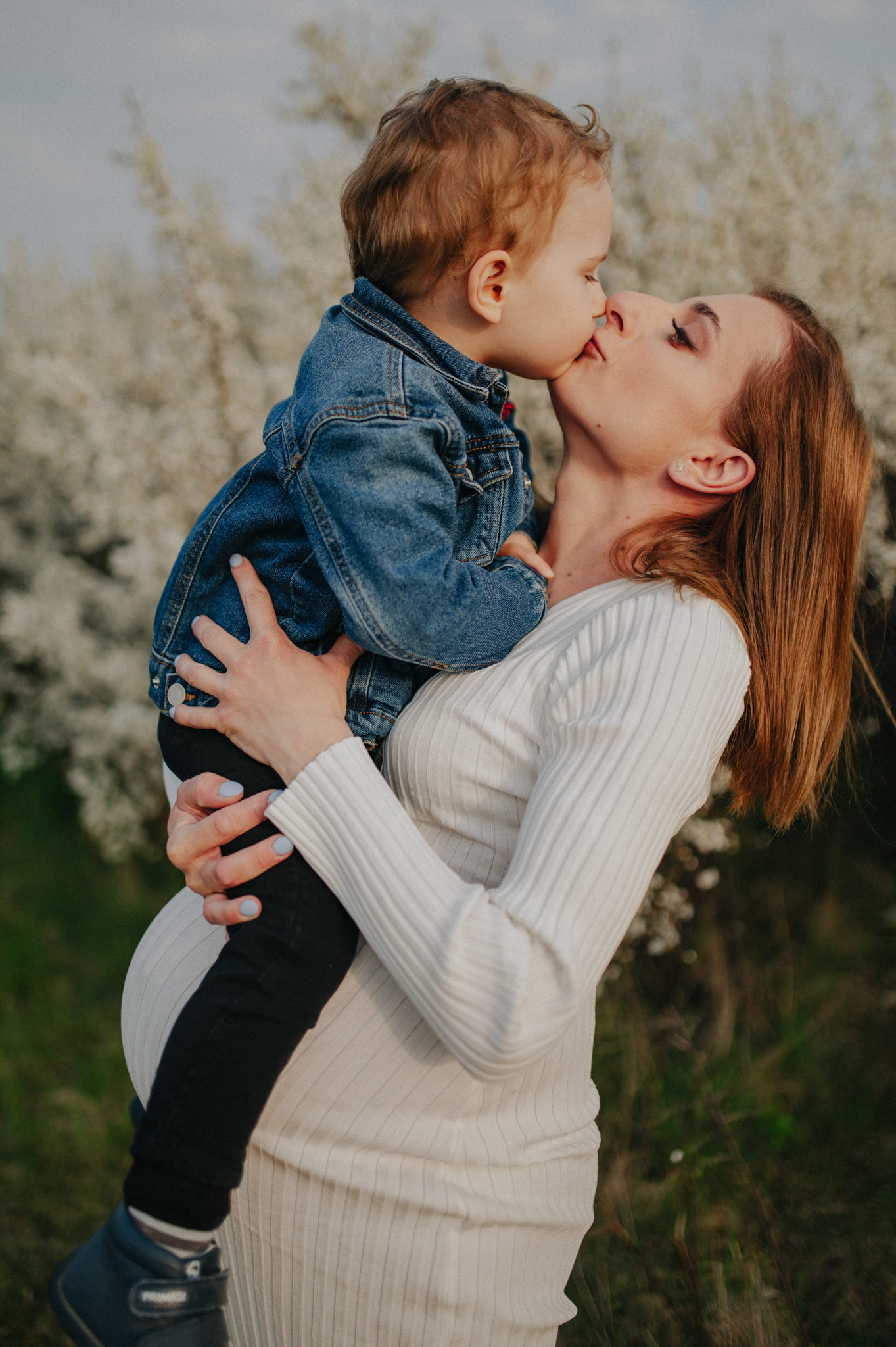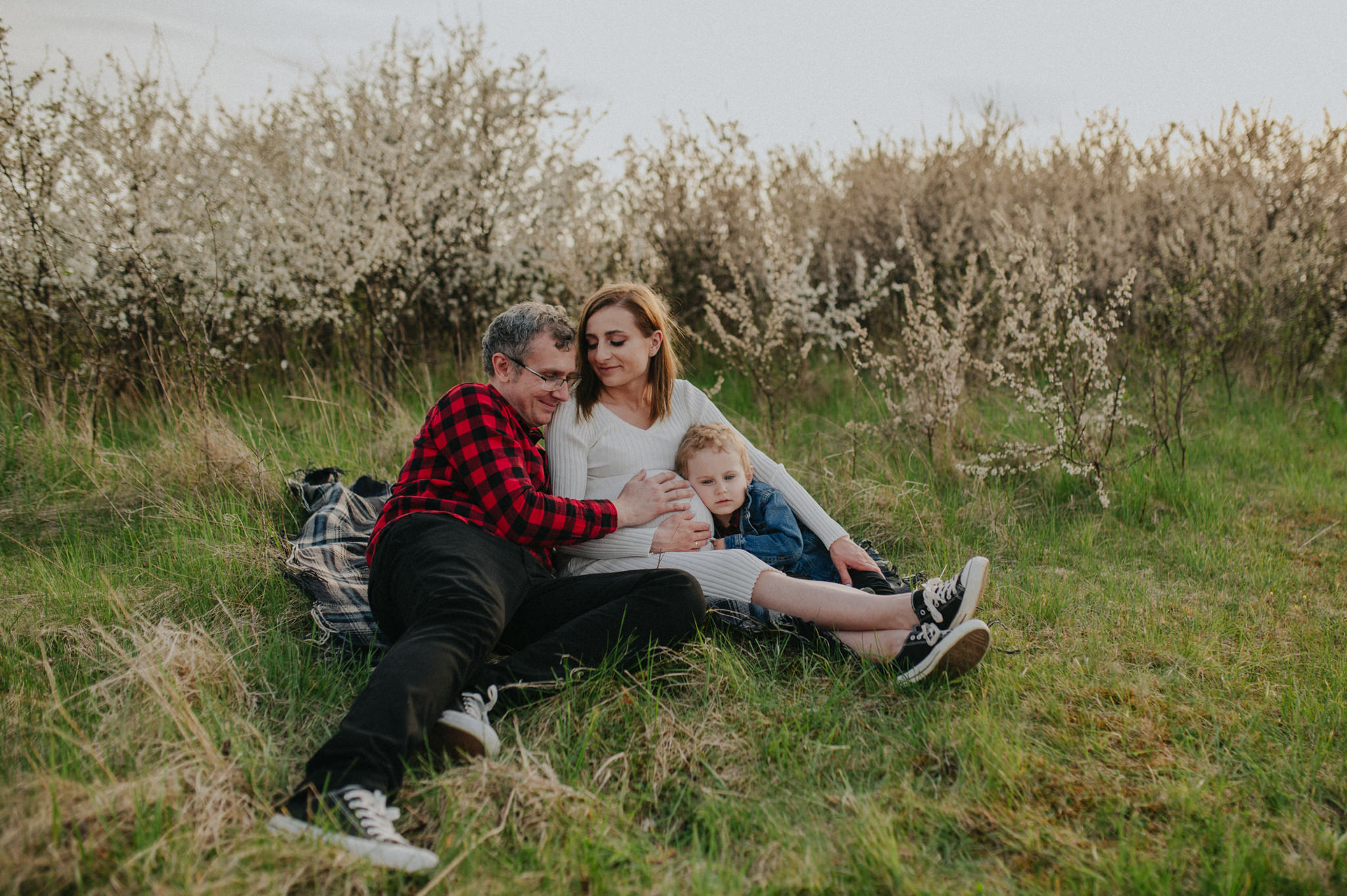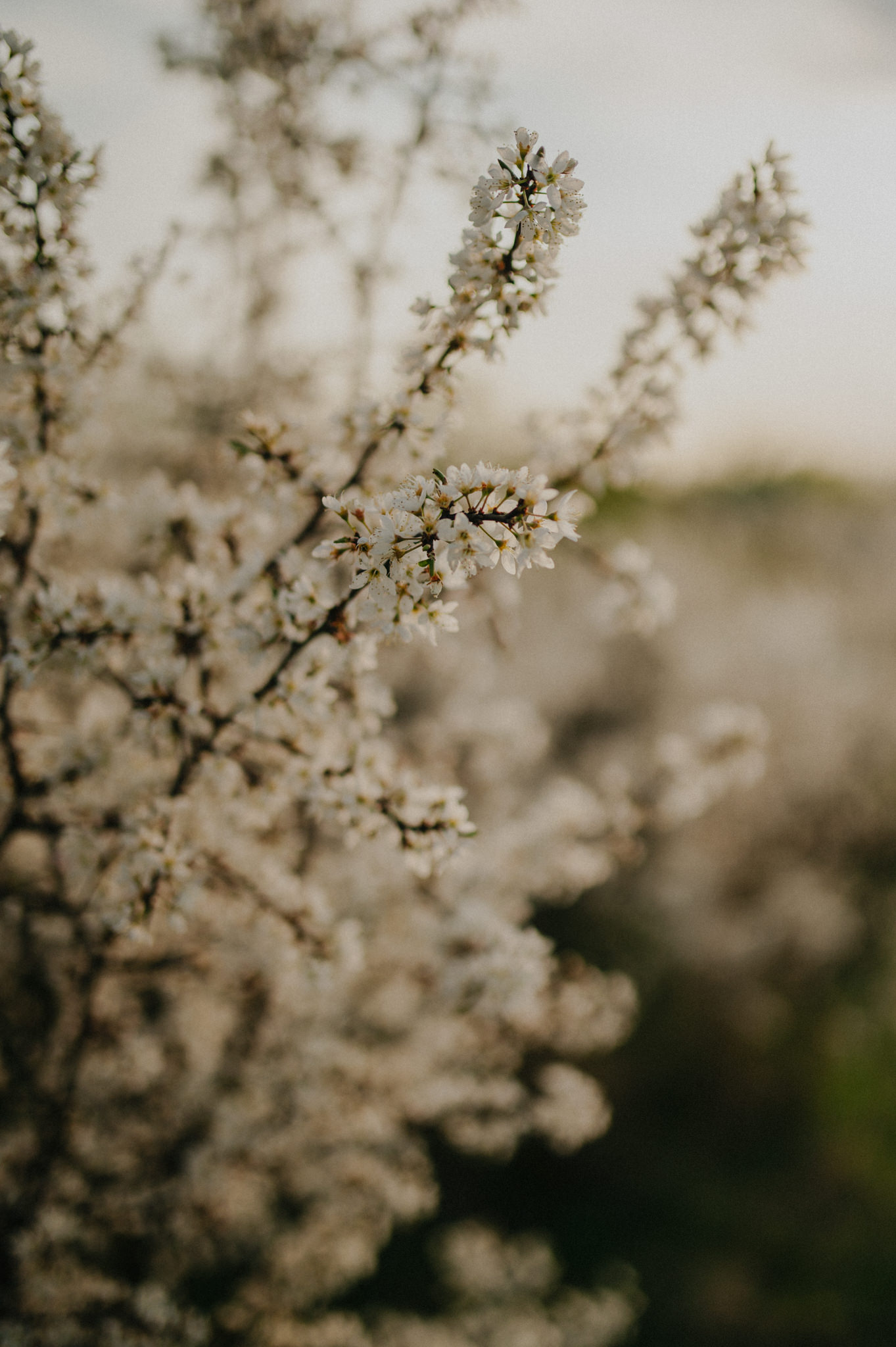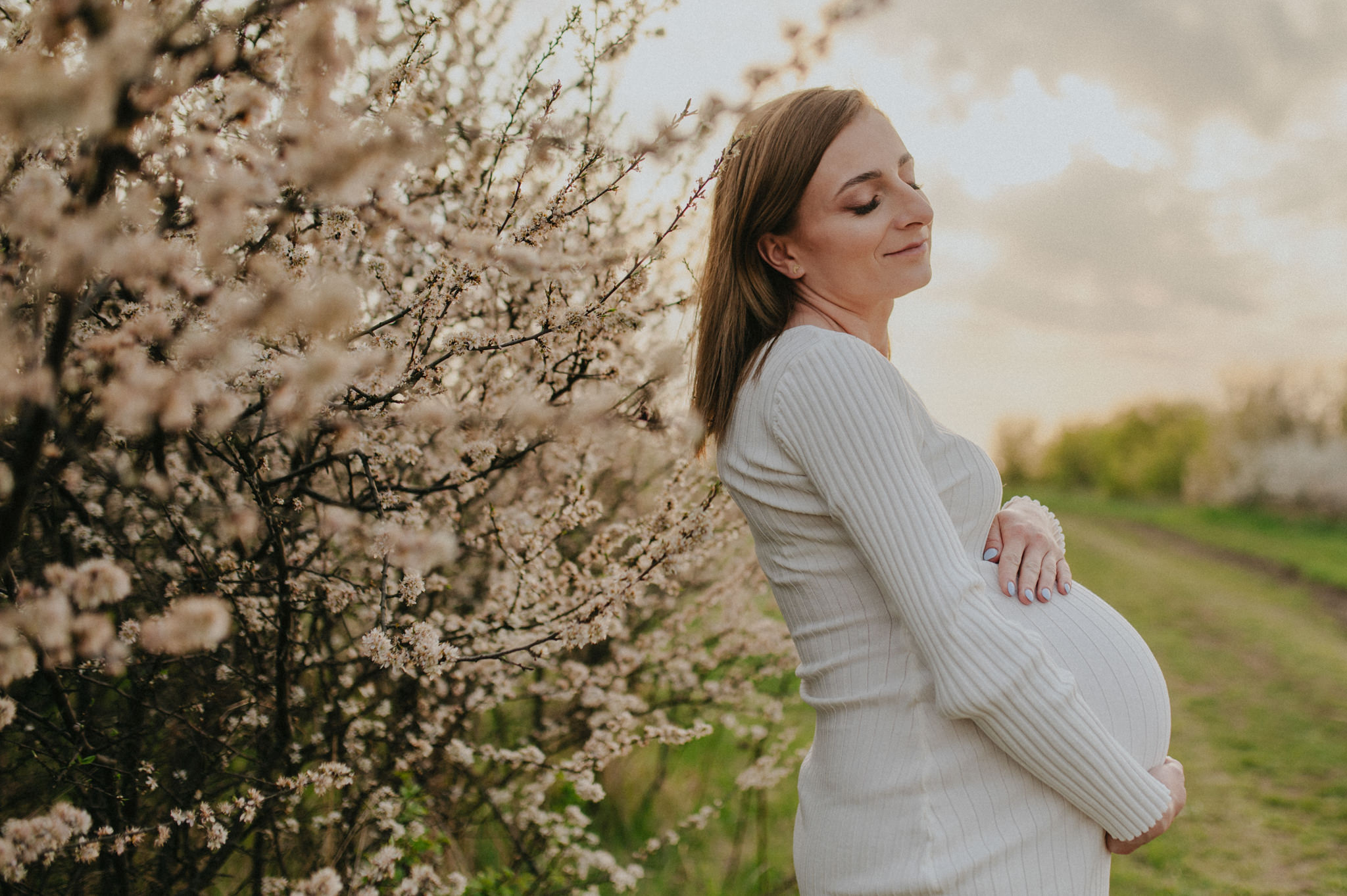 Fotograf Częstochowa