Jakiś czas temu spotkała mnie możliwość fotografowania jednej z piękniejszych sesji, jakie w życiu zrobiłem – sesja rodzinna z okazji 40 rocznicy ślubu. Jako, że prezent niespodzianka był od dzieci i wnuków, których znam, uwielbiam i miałem okazję fotografować już kilkukrotnie (m.in. ślub Doroty i Jarka oraz Pawła i Kasi), stres był ogromny. Bo wiecie – to nie pierwsze nasze fotograficzne spotkanie, więc i presja wysoka. Po za tym zapanować nad taką gromadką osób też nie było łatwo, gdzie uczestniczyli nie tylko jubilaci, Pani Ela i pan Adam, ale także ich dzieci oraz wnuki.

Sesja rodzinna Częstochowa
Na pozór zwykła sesja rodzinna w parku podjasnogórskim, gdzie na początku skupiliśmy się na samych zdjęciach grupowych, przerodziła się w piękną sesję pokoleniową i zakończyła romantycznymi portretami jubilatów tylko we dwoje (Paweł, Ania, Dorota – już wiem po kim tak dobrze czujecie przez obiektywem). Niby 40 lat razem, a zachowywali się, jakby tyle co poznali… Dawno nie widziałem takiej otwartości i swobody przed aparatem. Myślę, że jest to uniwersalny przepis na udane zdjęcia – zapomnieć o tym, że jesteśmy fotografowani i cieszyć się tą chwilą z najbliższymi najbardziej jak potrafimy. Po za tym ja zawsze staram się uwiecznić Was tak, byście wyglądali najpiękniej, więc spokojnie możecie zapomnieć na ten czas o całym świecie. Życzę wszystkim takiej radości z życia, jaką z pewnością mają Pani Ela i Pan Adam, oraz takiego płomiennego uczucia, jaki przez te wszystkie lata razem nadal się mocno pali
Stworzyliśmy wspaniała pamiątkę, która cieszy nas teraz oraz będzie cieszyć kolejne pokolenia.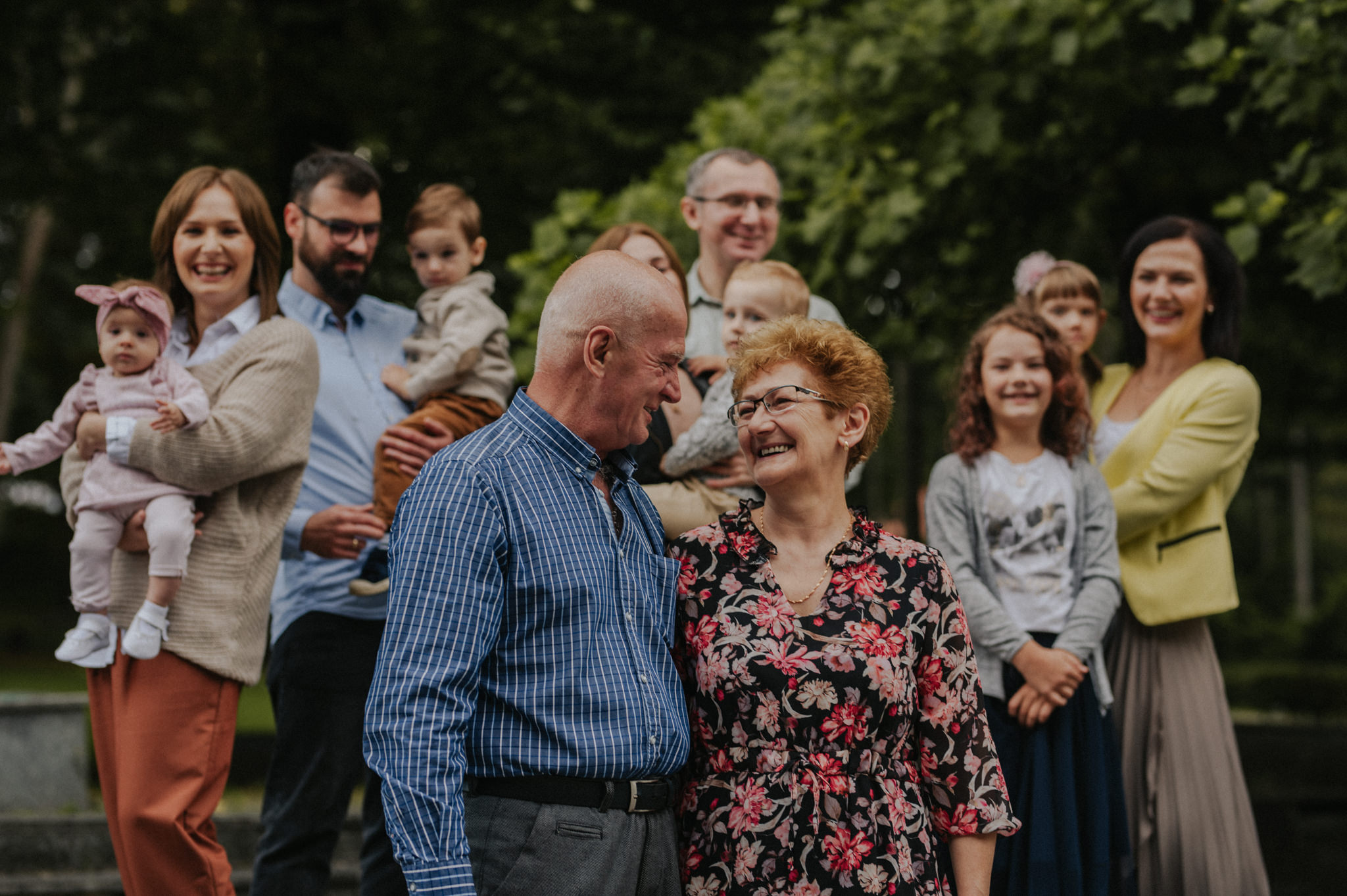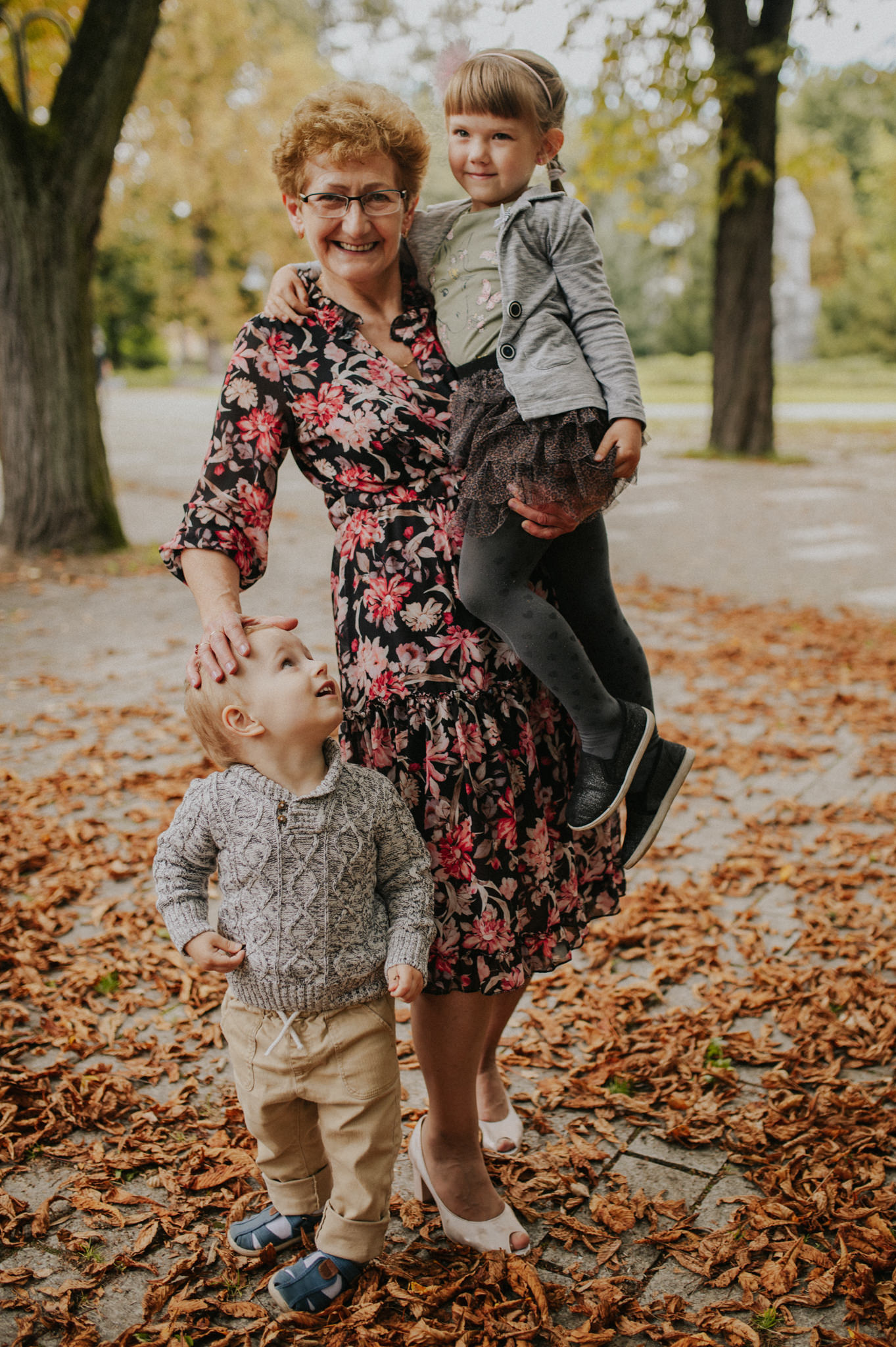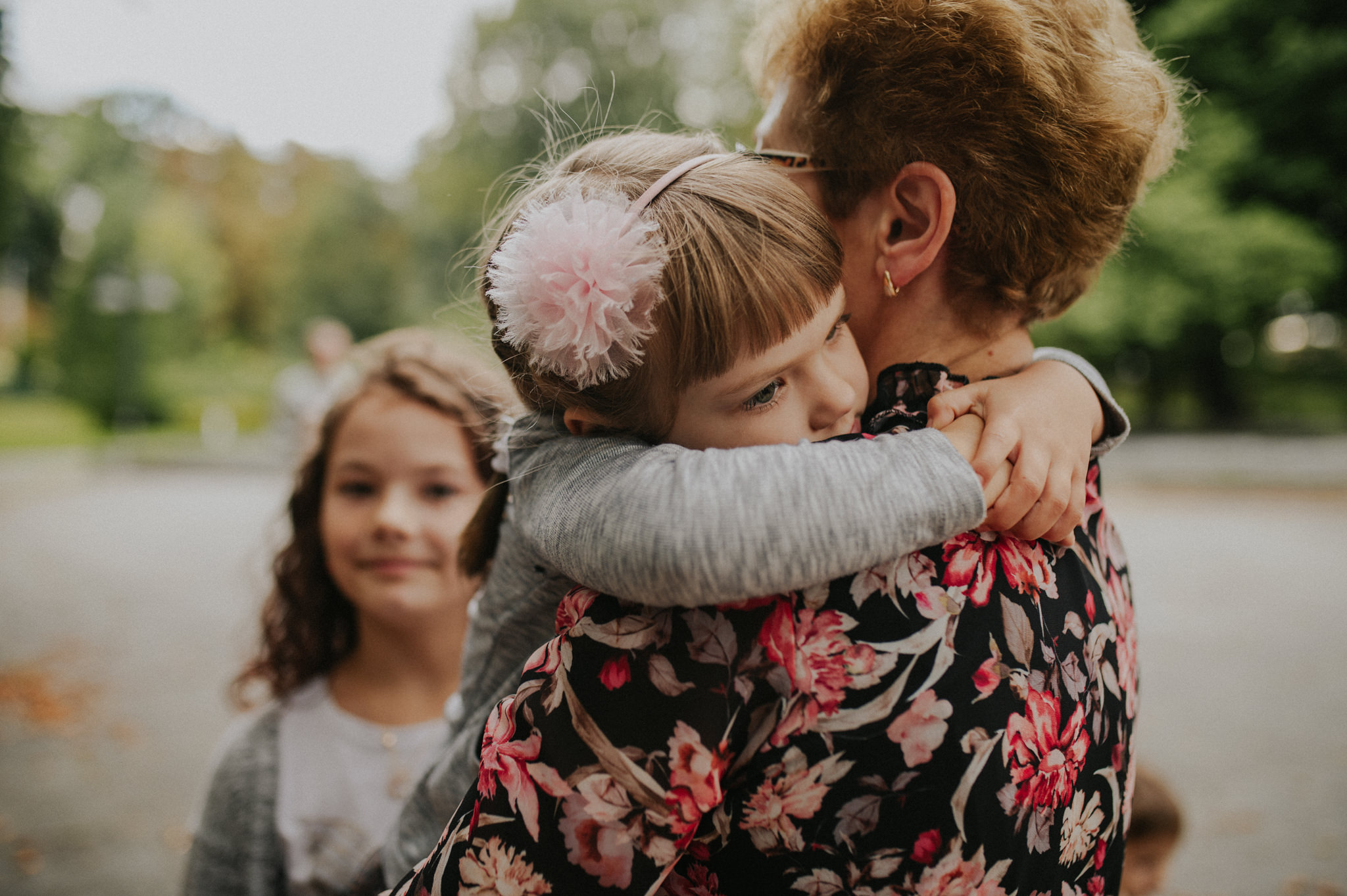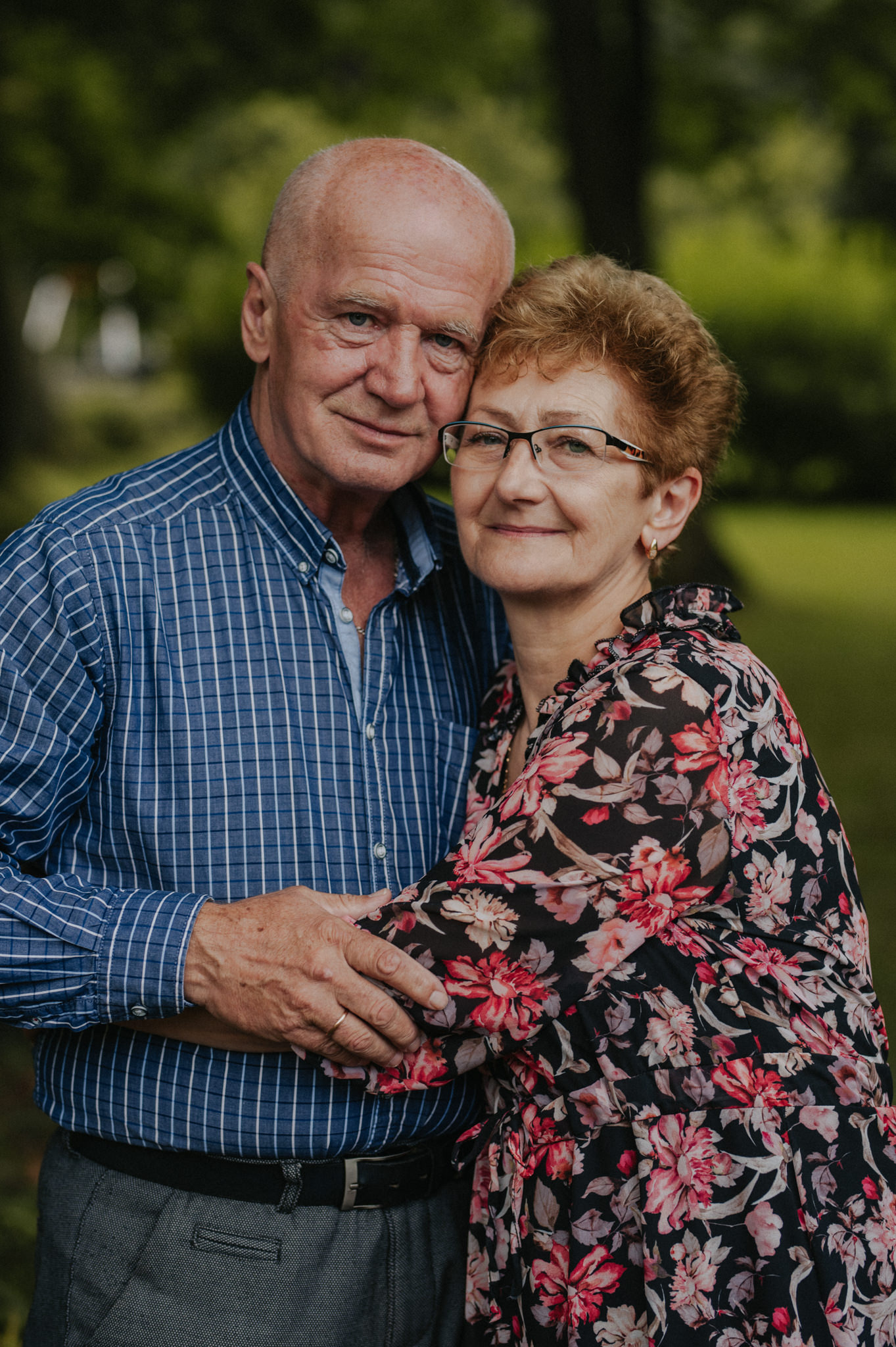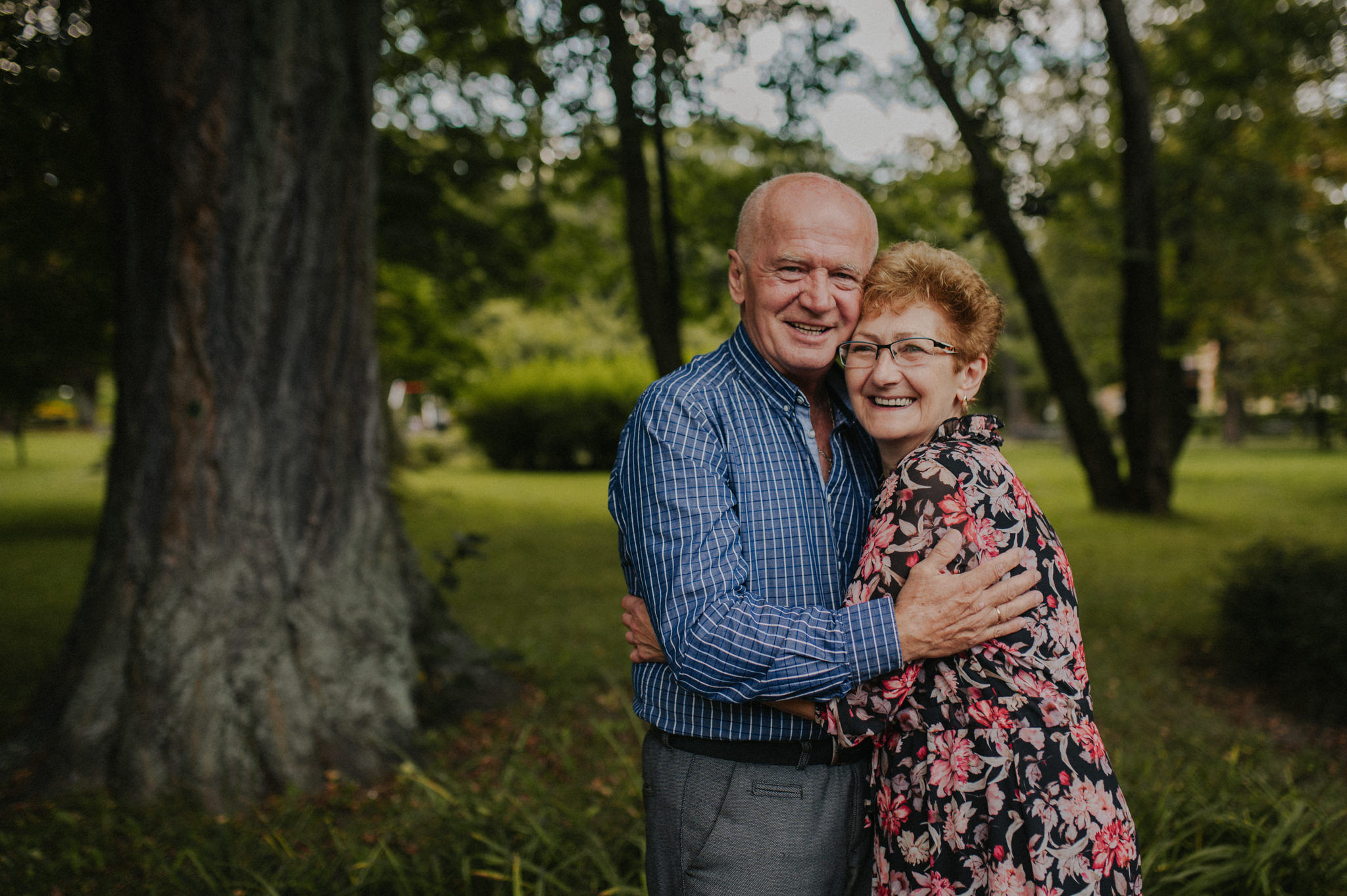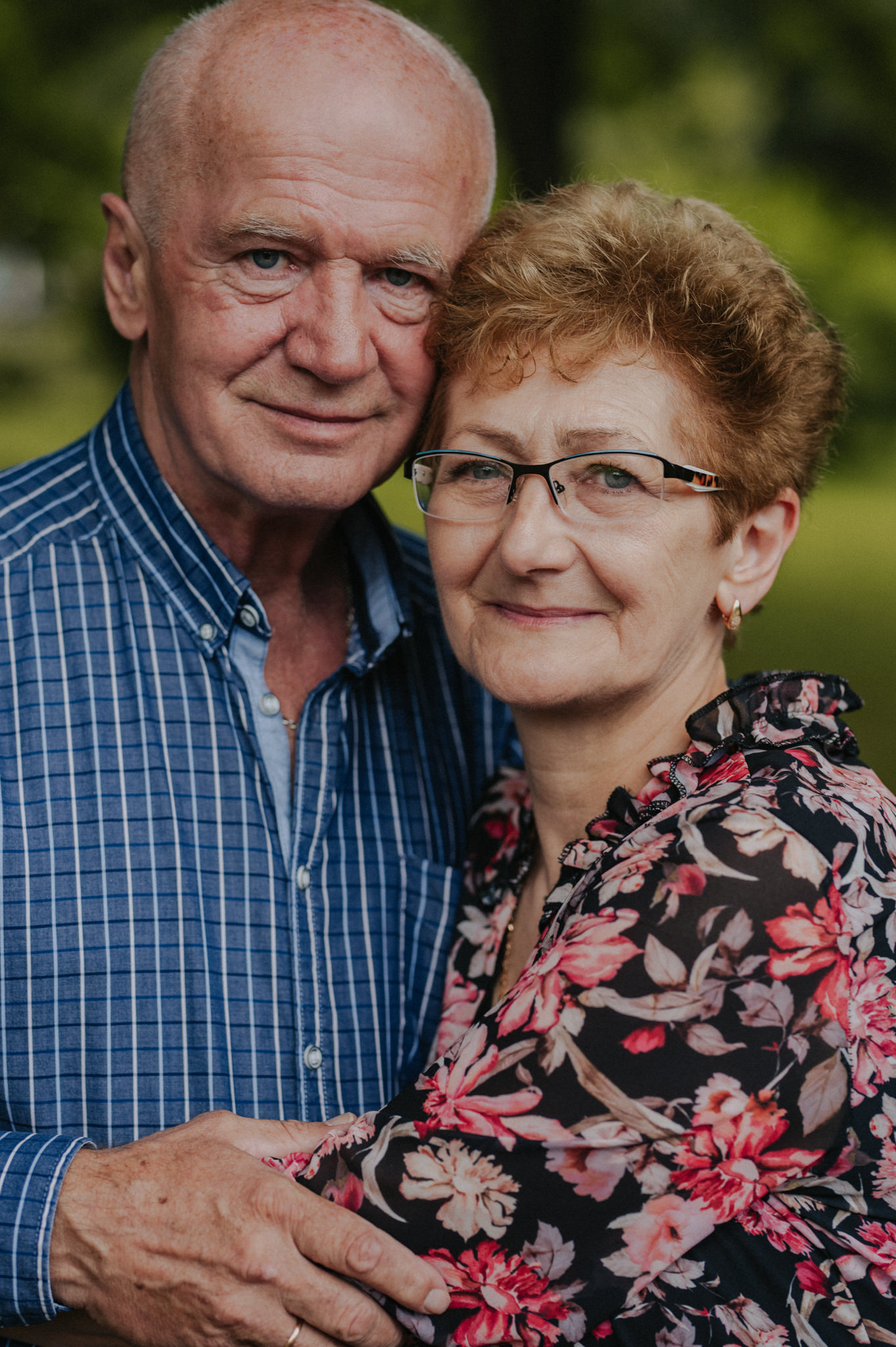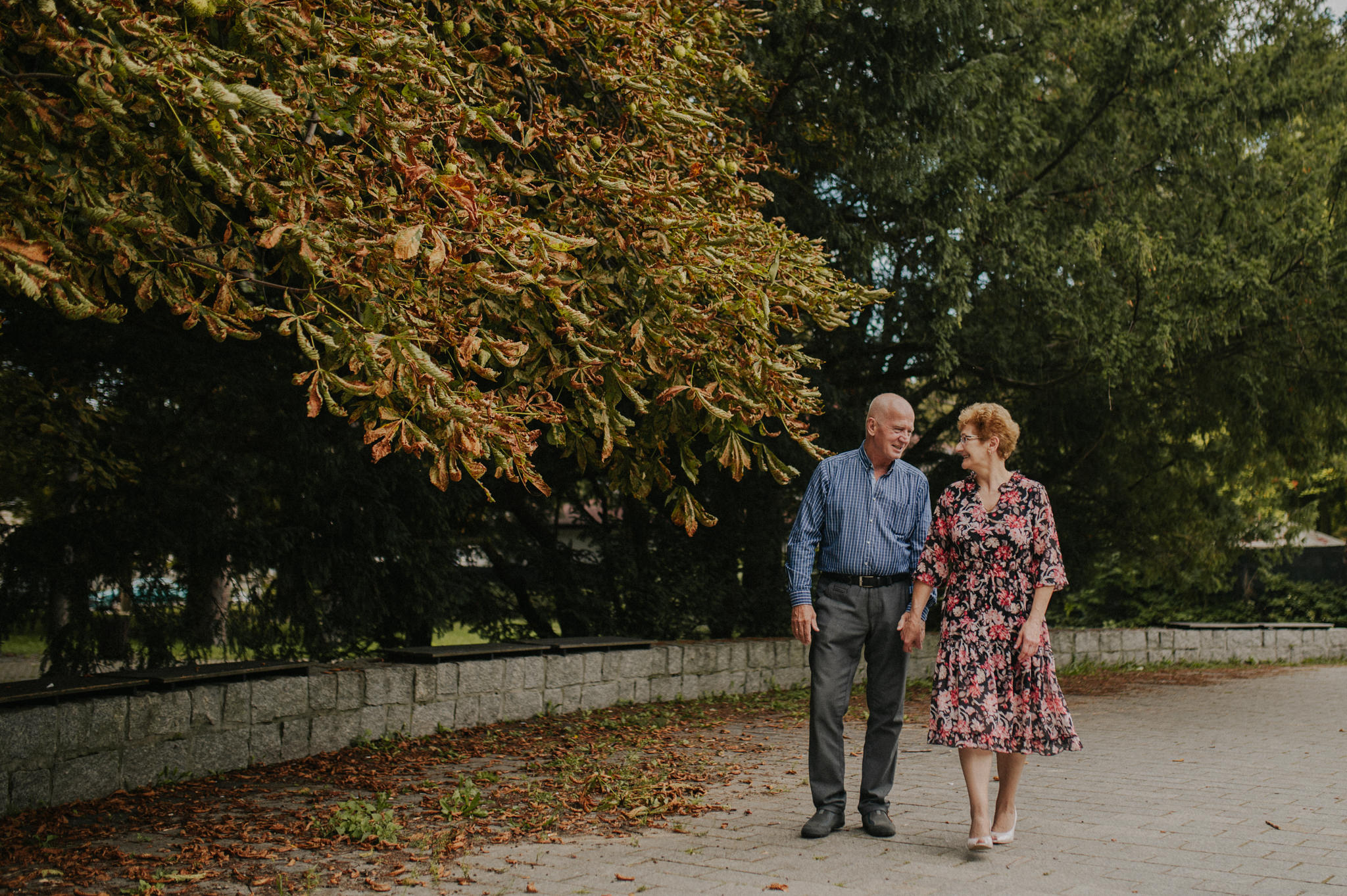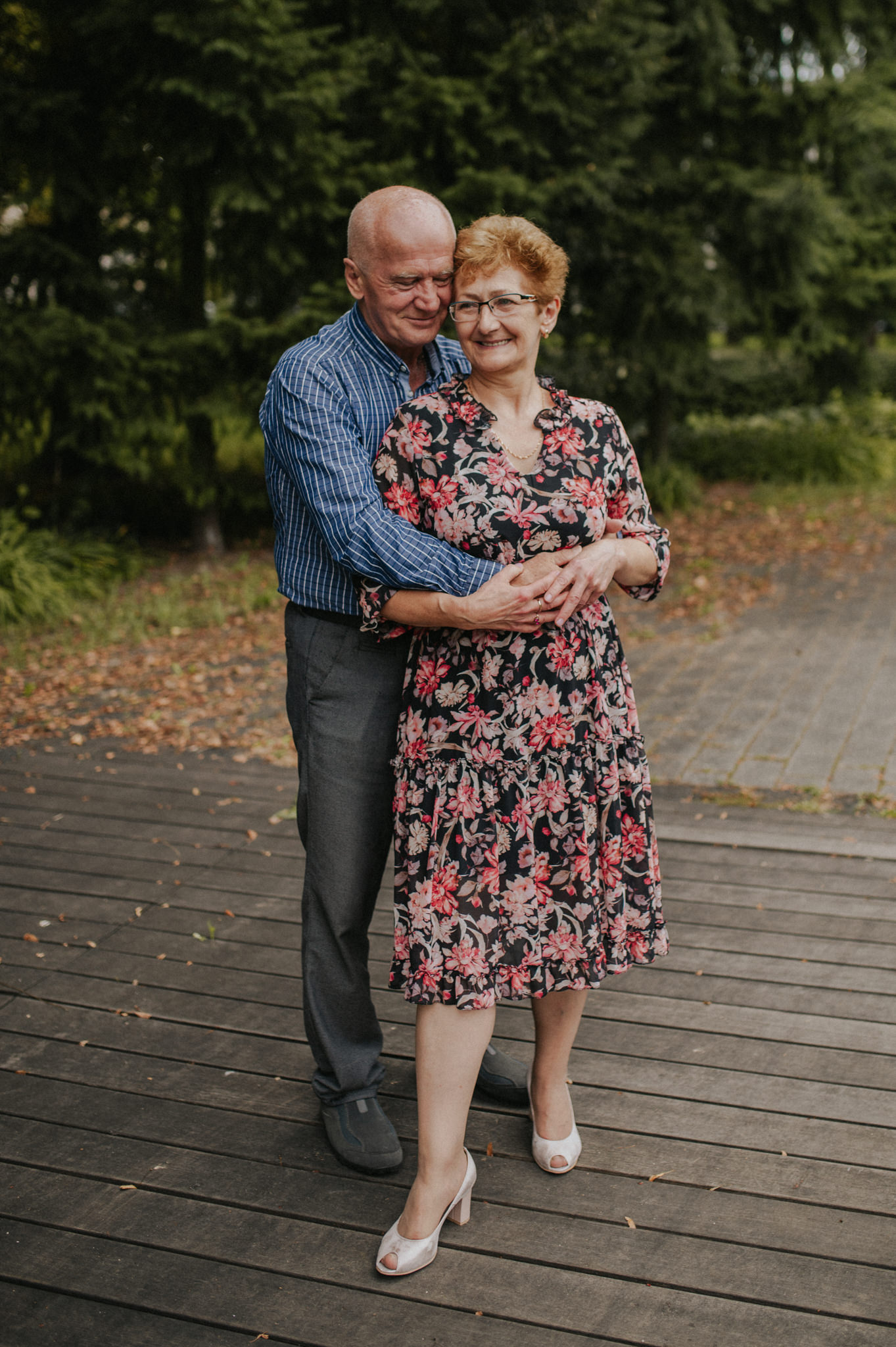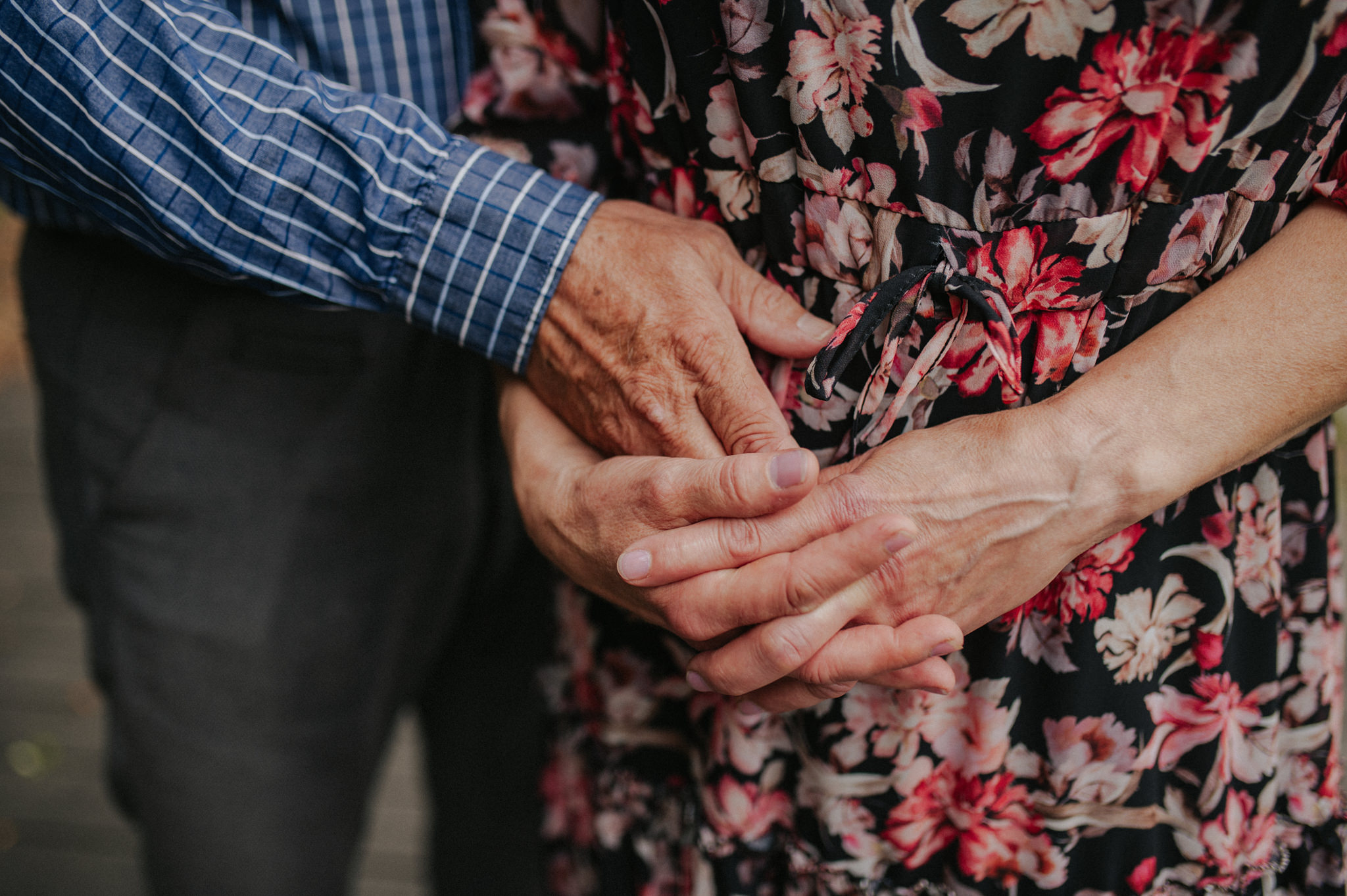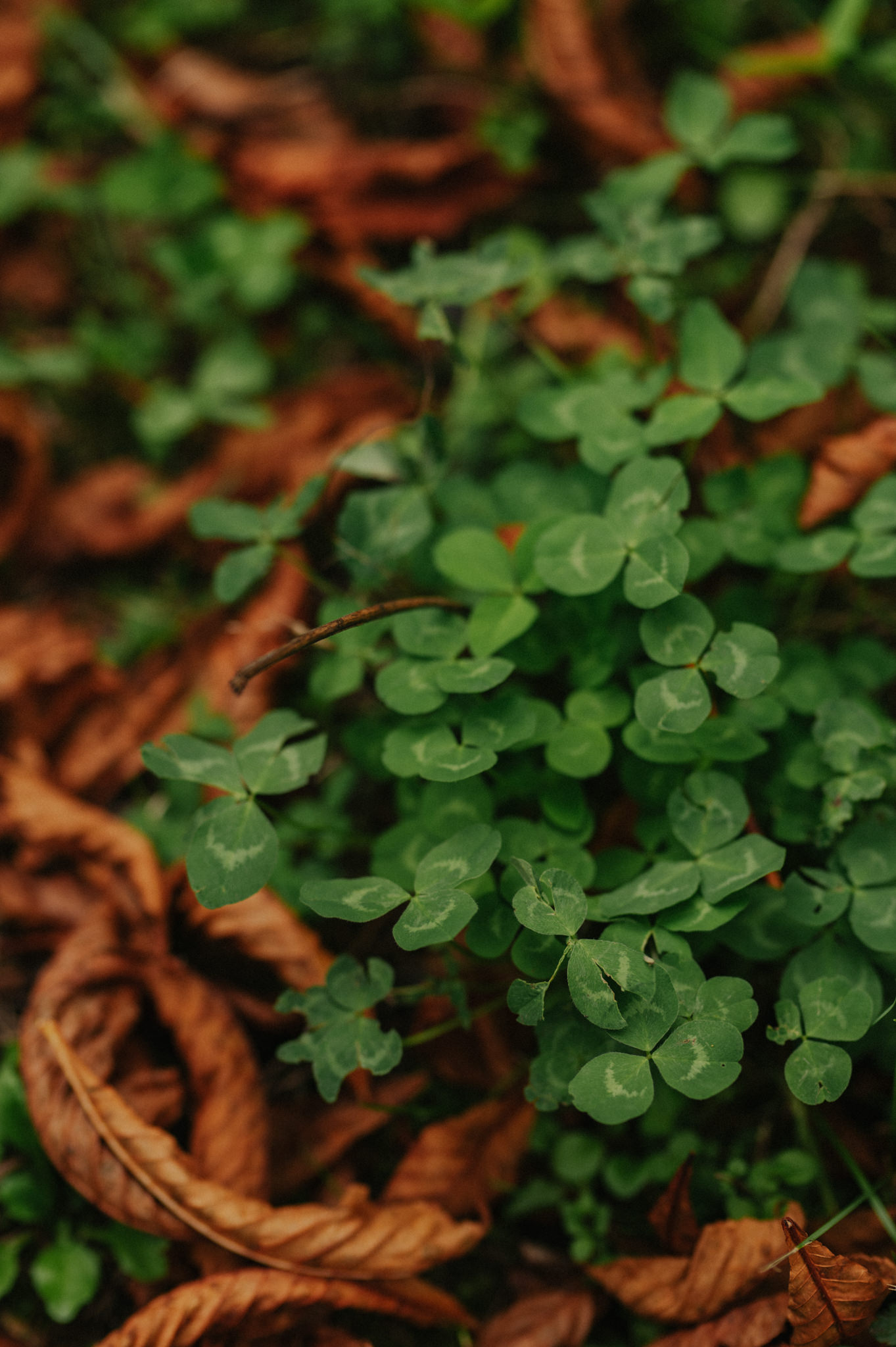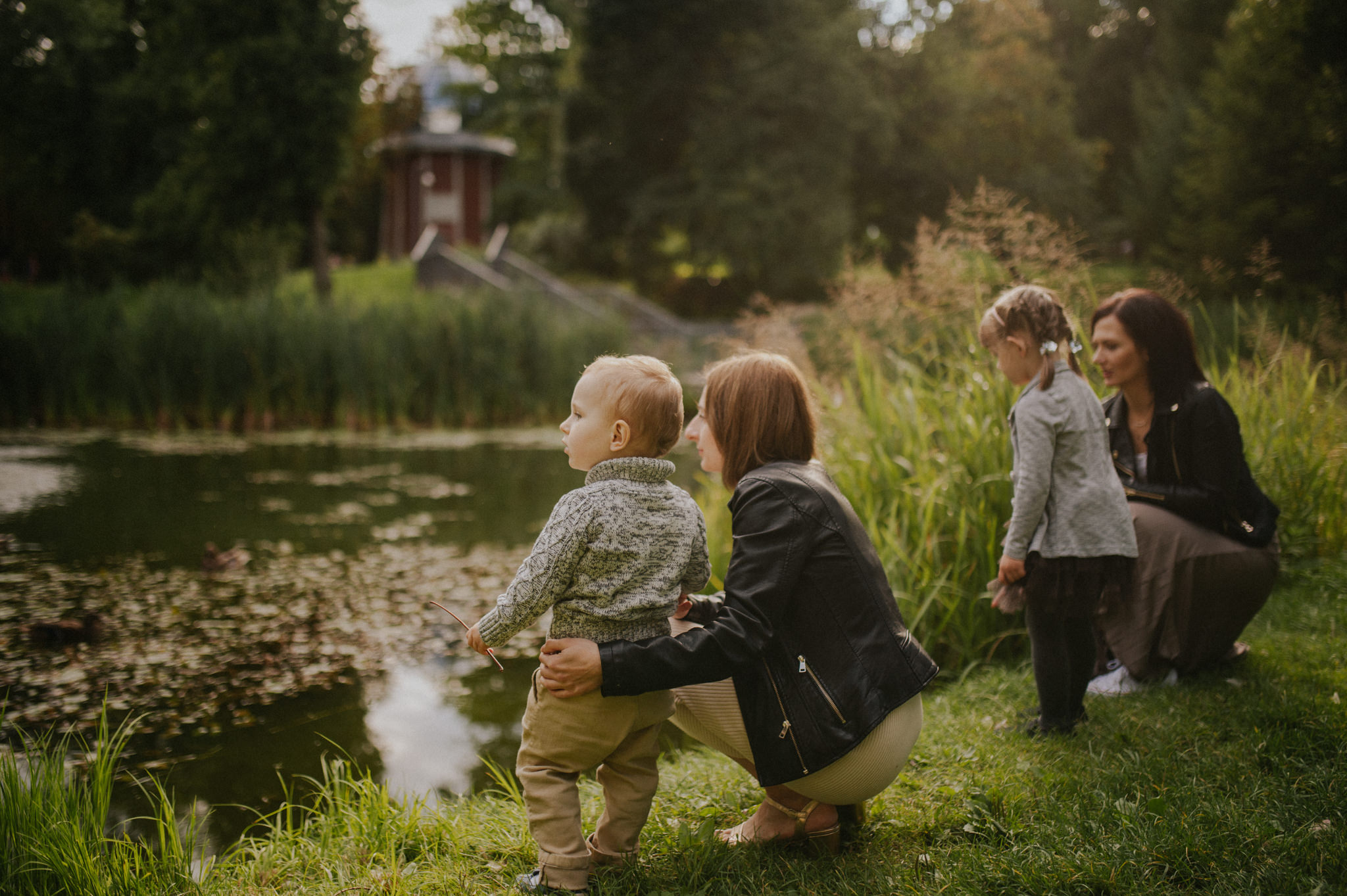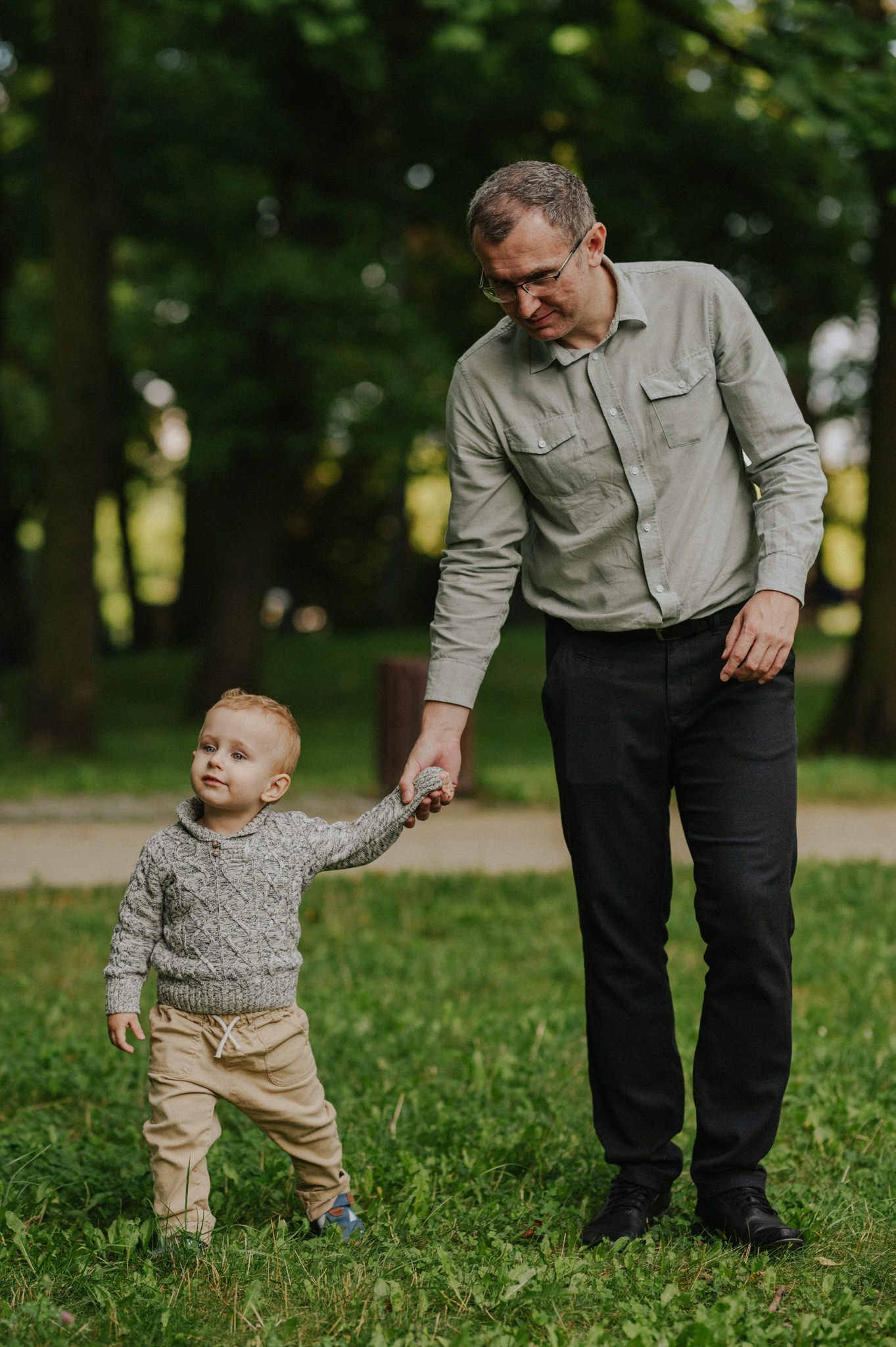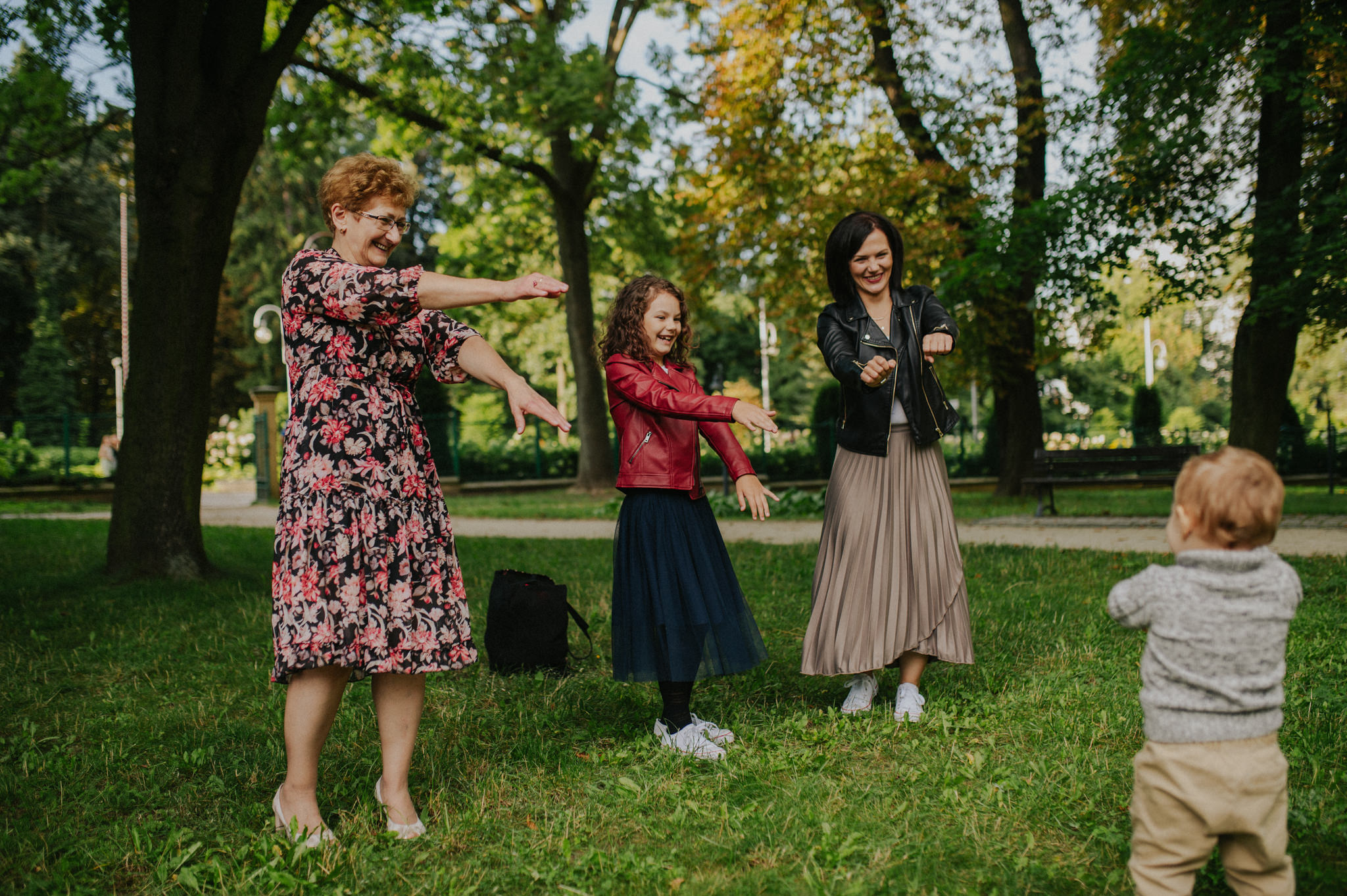 Fotograf Częstochowa