Jasna Góra to niewątpliwie jedno z ważniejszych miejsc na mapie Częstochowy. Położone na wzgórzu Sanktuarium Matki Bożej Częstochowskiej, co roku tak licznie odwiedzane przez pielgrzymów z całego kraju i świata, króluje nad miastem. To właśnie u stóp Jasnej Góry fotografowałem coś na prawdę wyjątkowego – zaręczyny Anity i Karola. Nadszedł czas, bym podzielił się z Wami tym niecodziennym wydarzeniem. 
Zaręczyny u stóp Jasnej Góry
Zaręczyny jak ich uwiecznienie oraz krótka sesja narzeczeńska były ogromną niespodzianką dla Anity. Karol wszystko skrupulatnie zaplanował. Jako miejsce zaręczyn wybrał Jasną Górę. Oboje są bardzo wierzący, a dla Anity Jasna Góra jest miejscem szczególnym. I tak o to, gdy nadszedł ten dzień, czekałem na przyjście zakochanych, z ukrytym niczym paparazzi aparatem, nie mniej zdenerwowany jak Karol, który za chwilę miał poprosić swoją ukochaną o rękę. Udając przechodnia zauważyłem ich na horyzoncie. Podeszli na błonia, wtem Karol odwrócił się do Anity, uklęknął z pierścionkiem w ręce, spojrzał jej głęboko w oczy, a ona powiedziała "Tak!".
Sesja narzeczeńska Częstochowa | Fotograf ślubny Częstochowa
Kiedy pierwsze emocje opadły, zabrałem narzeczonych na krótki spacer po parku, by uwiecznić to wspaniałe uczucie między nimi, które dosłownie przed chwilą wybuchło z ogromną siłą. Gdyby świat był animowany, można by było dostrzec unoszące się wokół nich serca. Pomimo mrozu i zawstydzenia udało się uchwycić to, czego nie widać na pierwszy rzut oka. Widzicie spojrzenie Anity, kiedy patrzy na Karola? Ten wzrok mówi wszystko. I tak, po kilku kadrach pożegnałem ich, by mogli już sami, tylko we dwoje, cieszyć się tą chwilą. Dookoła śnieg, a wśród tej zimowej scenerii uśmiechnięci i zakochani Anita i Karol. I od razu robi się cieplej.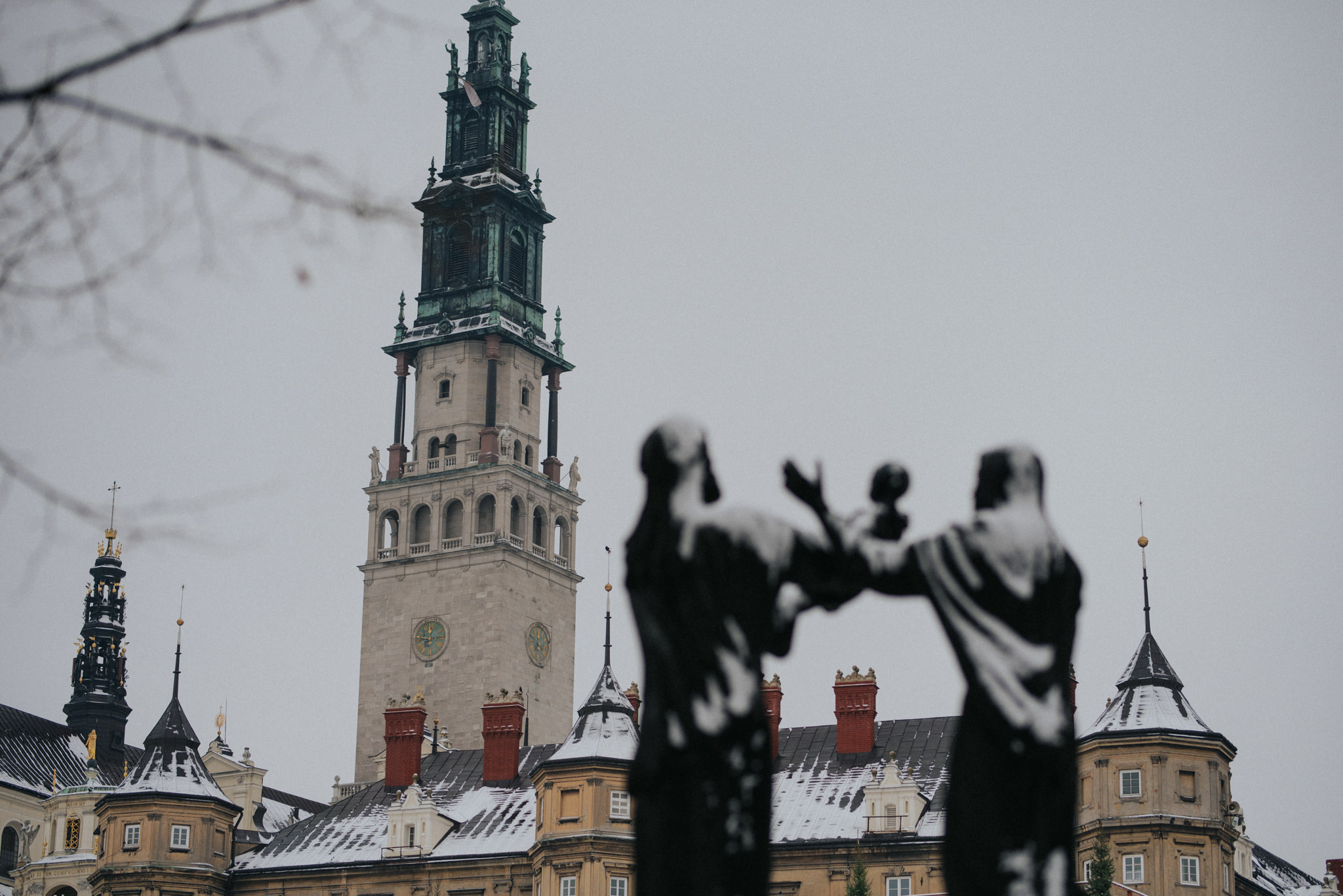 Fotograf Częstochowa