Sesja rodzinna, sesja ciążowa, sesja narzeczeńska. Jest wiele rodzajów sesji fotograficznych, a ostatnio prym wiodą sesje typu lifestyle. Czym jest owa sesja lifestyle? To sesja, której głównym założeniem jest dokumentacja Waszego codziennego życia. W sesji lifestylowej w głównej mierze chodzi o emocje, które są między Wami, Waszymi dziećmi i innymi najbliższymi Wam osobami. Jest to sesja w domowym zaciszu, ogrodzie lub innym najbliższym Waszemu sercu miejscu. Miejscu, gdzie czujecie się bezpiecznie i chętnie spędzacie tam czas. Sesja ta jest jak najbardziej naturalna, nie ma nic wspólnego z pozowaniem i sztucznością. Oczywiście w trakcie sesji można wykonać zdjęcia pozowane typowo do ramki, ale dużo bardziej  wartościowsze są te kadry na których uwiecznione zostały spojrzenia i gesty świadczące o Waszej zażyłości oraz uczuciach, którymi darzycie najbliższe Wam osoby.

Sesja ciążowa w domu Częstochowa
Taką właśnie sesję miałem z Dagmarą i Michałem, których już fotografowałem m.in. podczas ich ślubu. Ich sesja ciążowa odbyła się w właśnie w domu. Kiedy na dworze temperatura oscyluje w okolicach zera, ciepłe i przytulne mieszkanie to idealne warunki do fotografowania, kiedy na dworze wieje złem. Zaraz po moim przyjeździe, kiedy przygotowałem aparat i już mieliśmy zaczynać, zadzwonił dzwonek i dotarła zamówiona na obiad pizza, więc na chwilę musiałem odłożyć sprzęt na bok. Dwie miłości podczas jednego spotkania – fotografowanie i jedzenie. Ale dobrze nam to zrobiło. Najedzeni, spokojni i szczęśliwi, bez pośpiechu stworzyliśmy piękną pamiątkę dla przyszłych rodziców, zanim mała I. pojawiła się na świecie.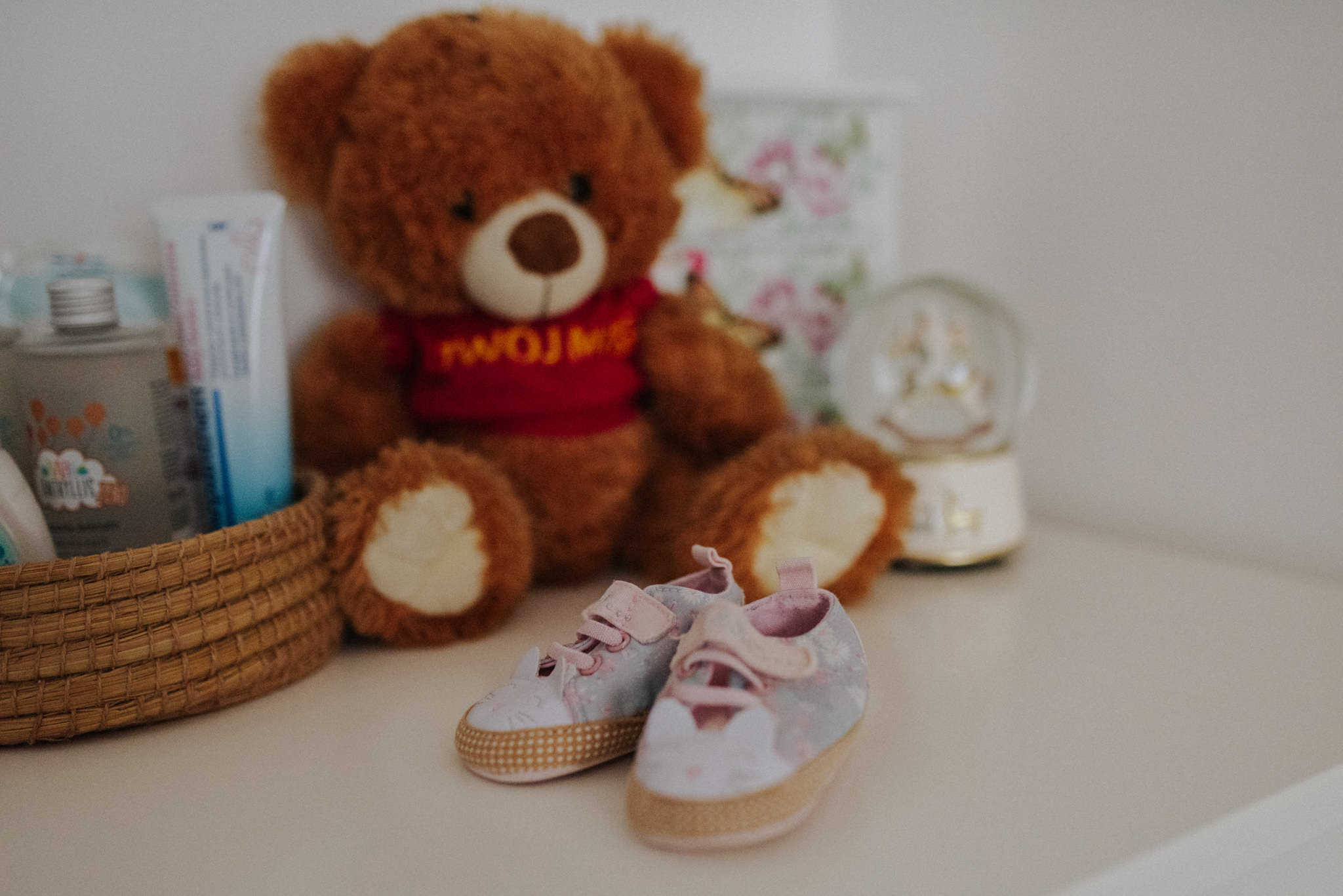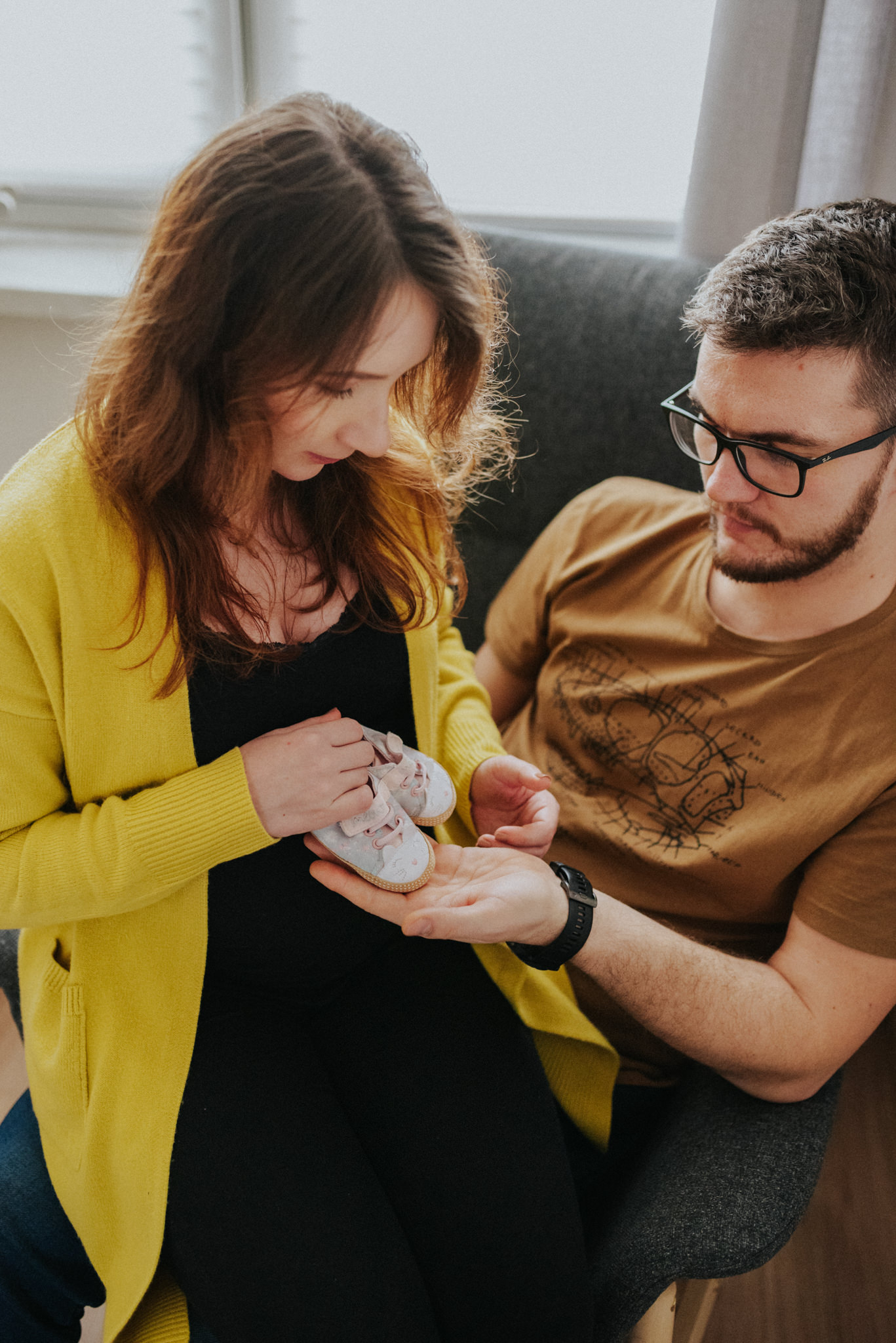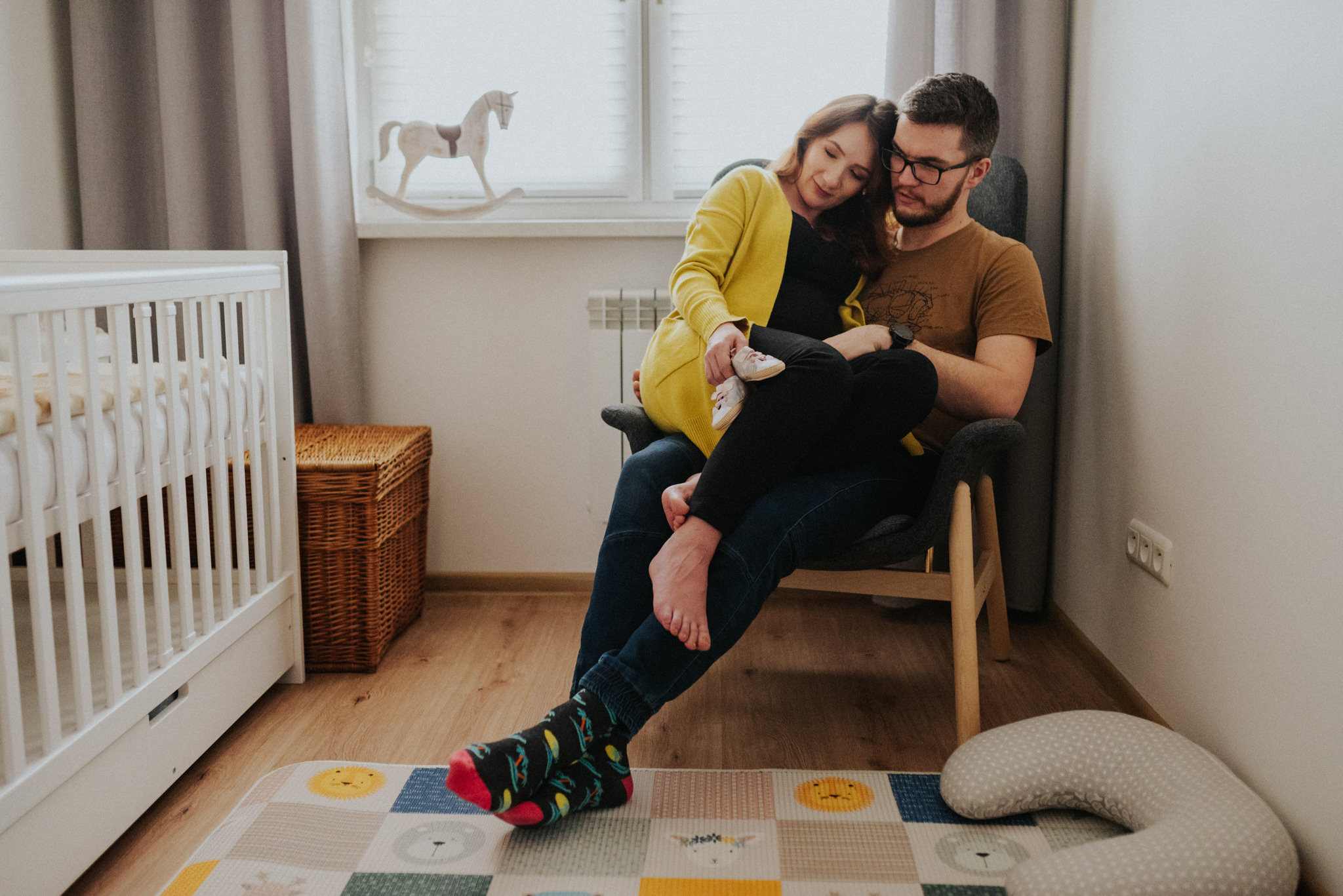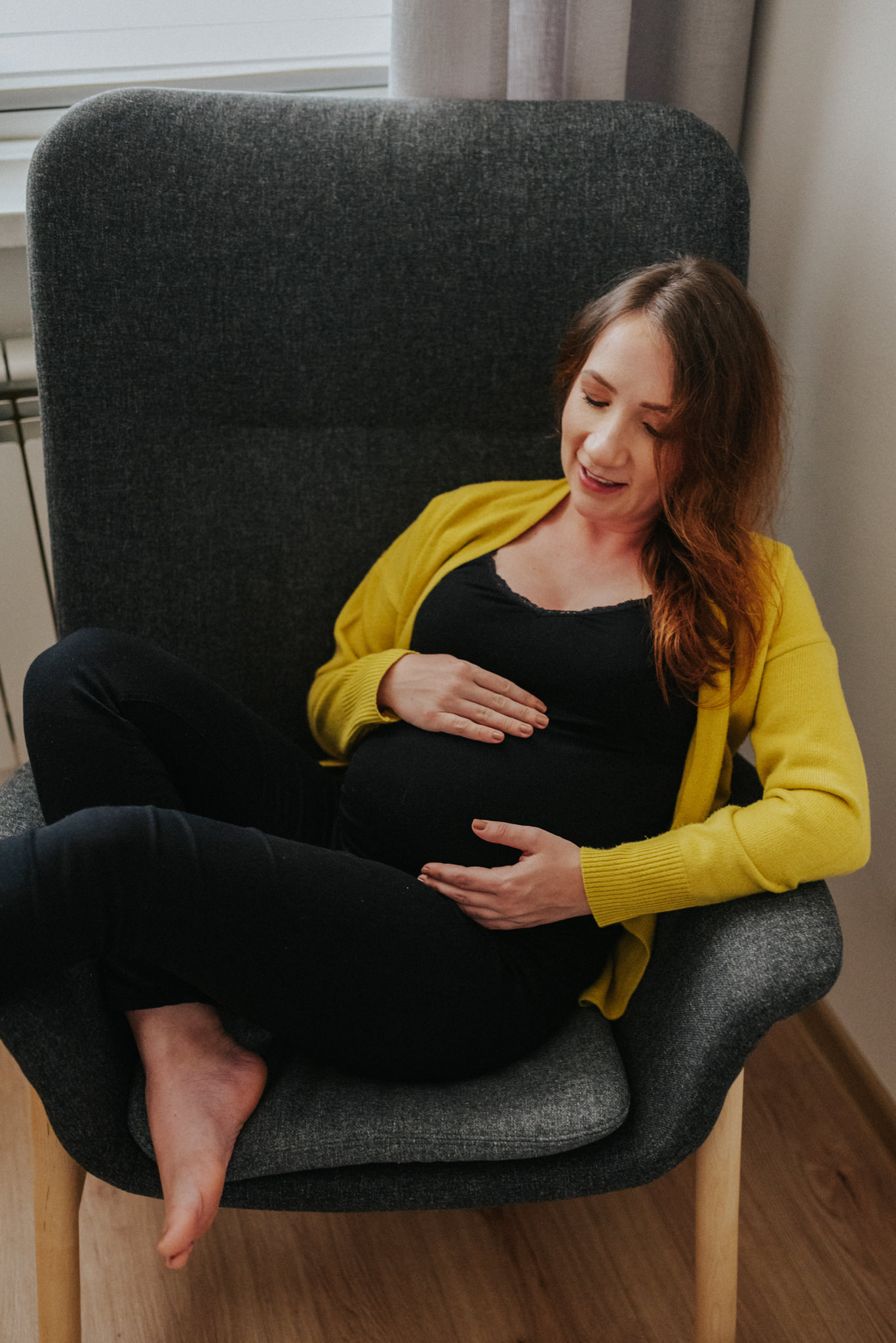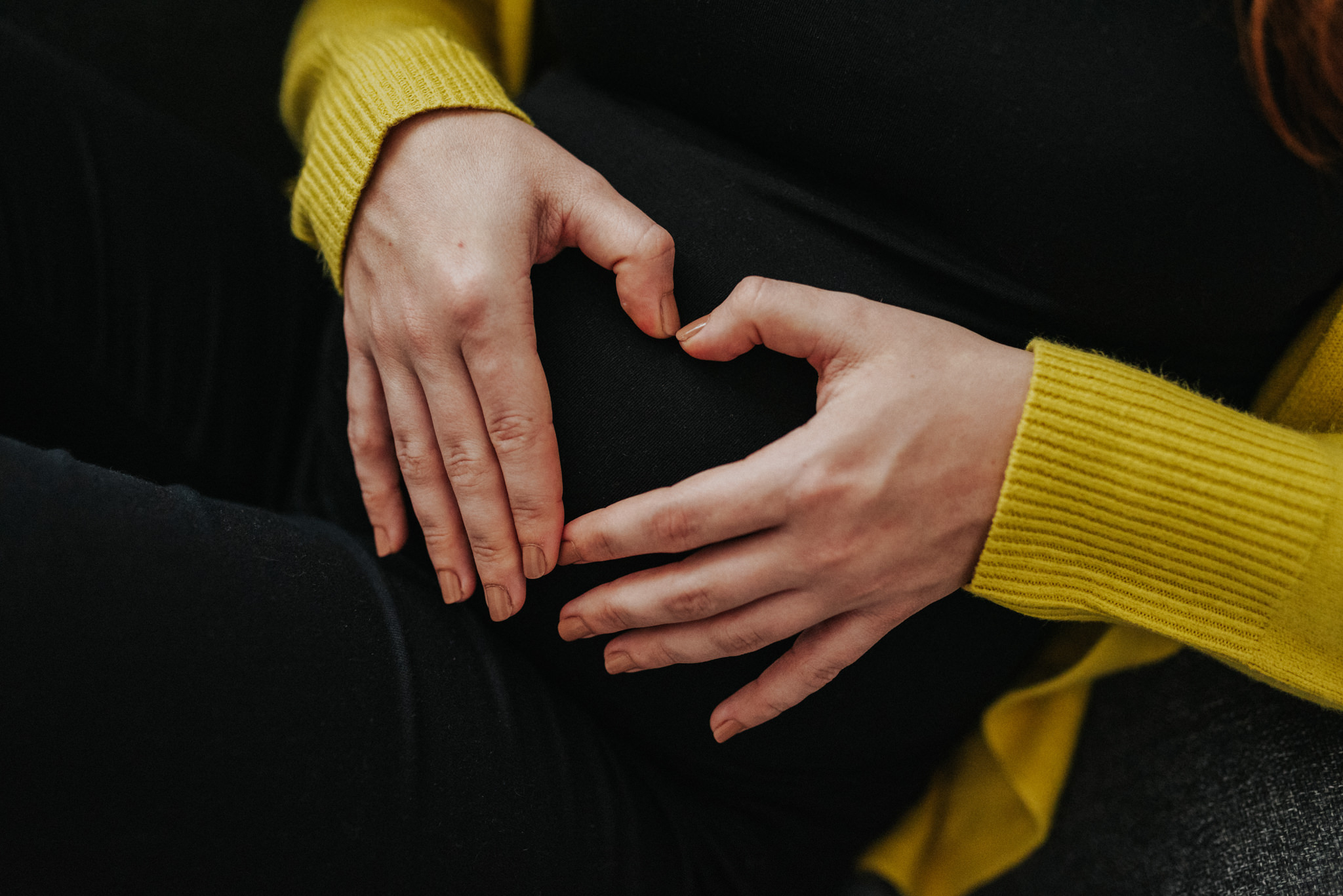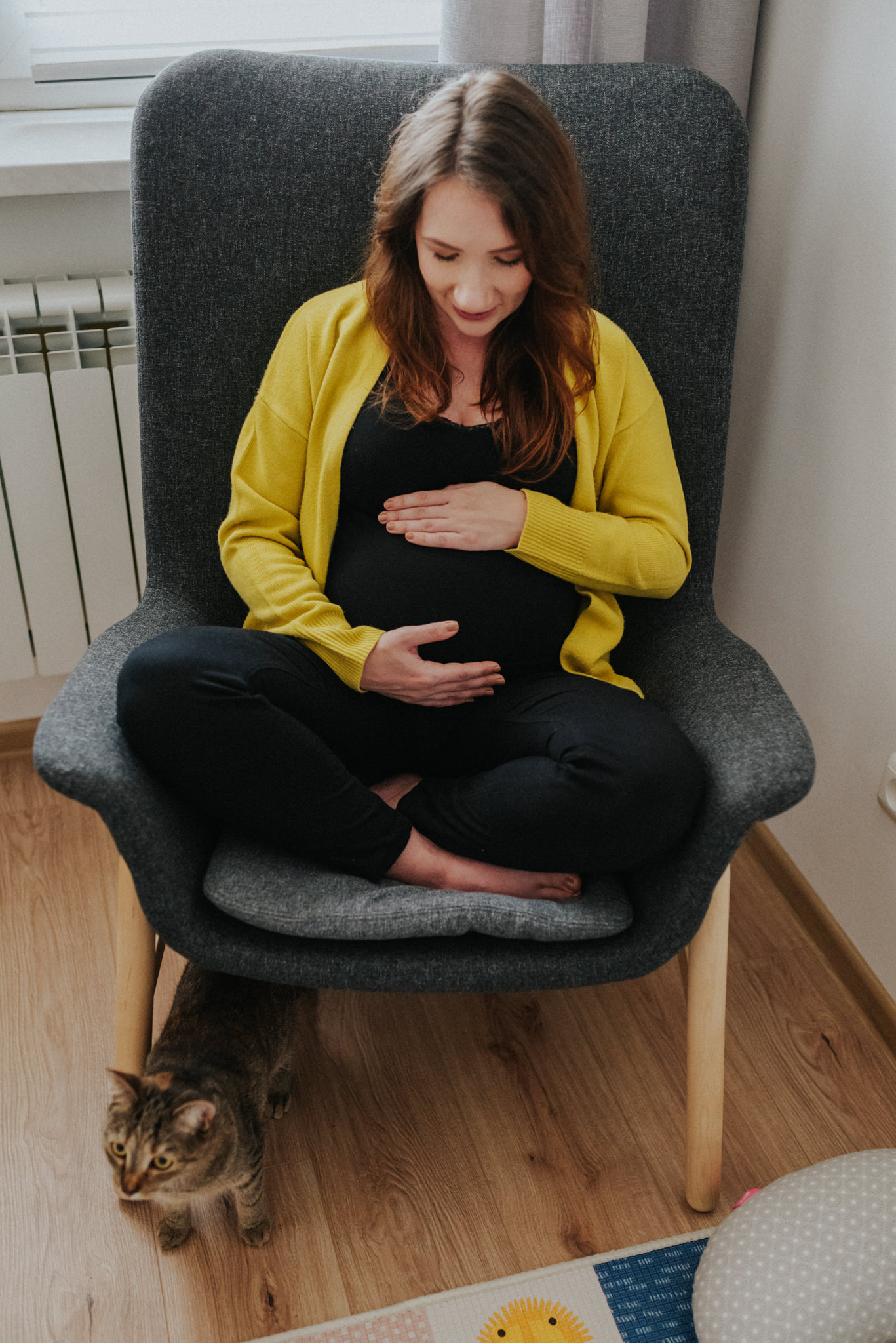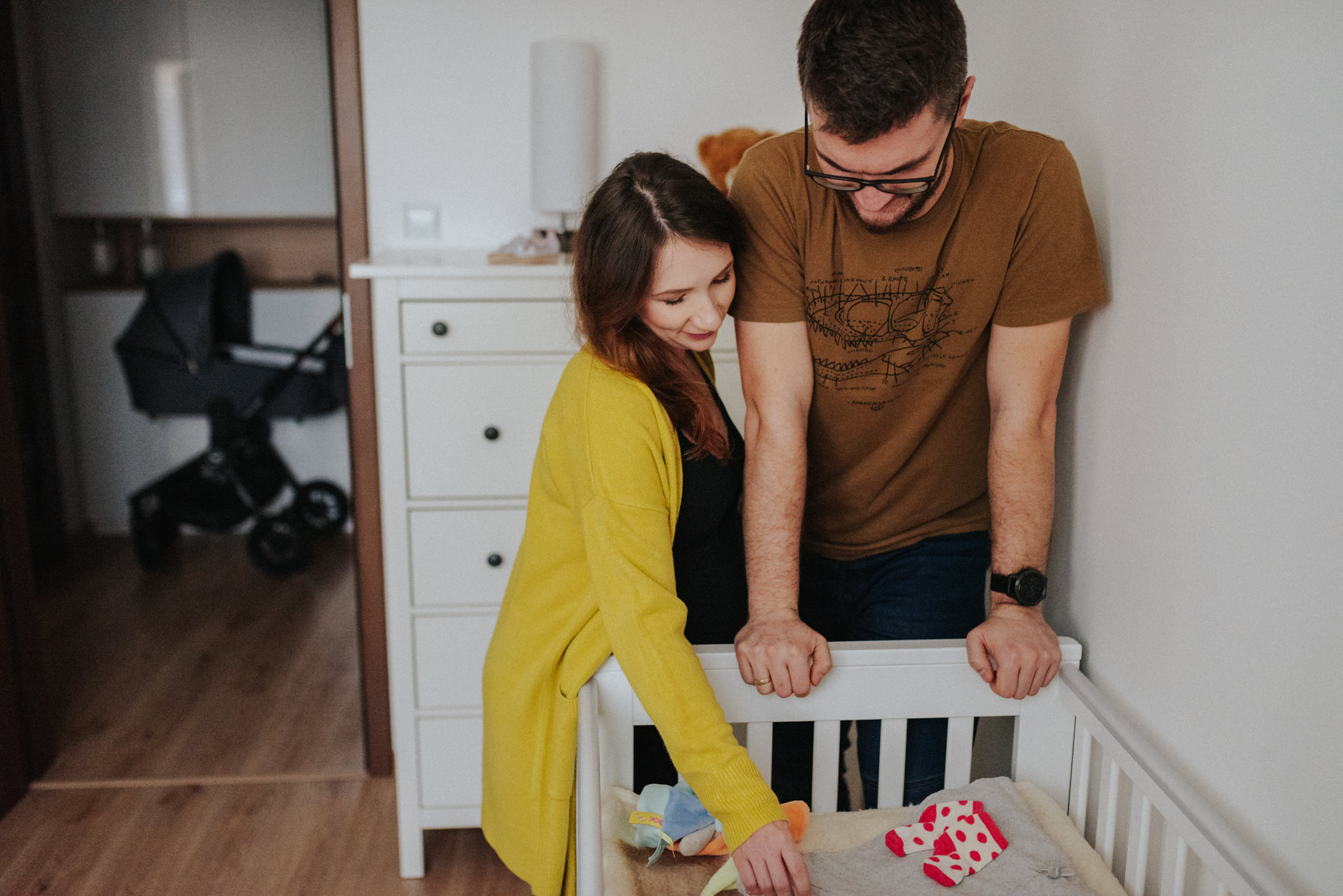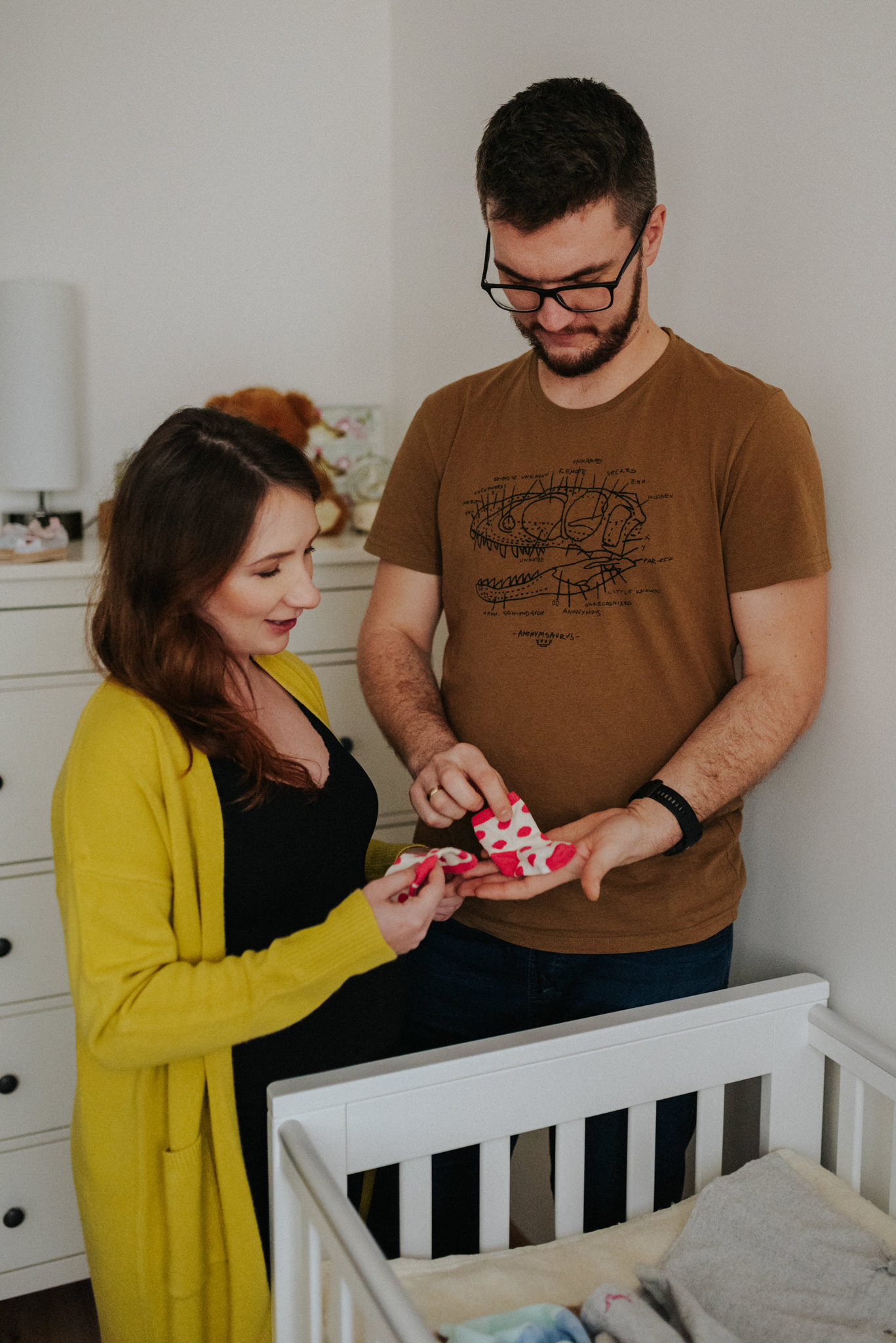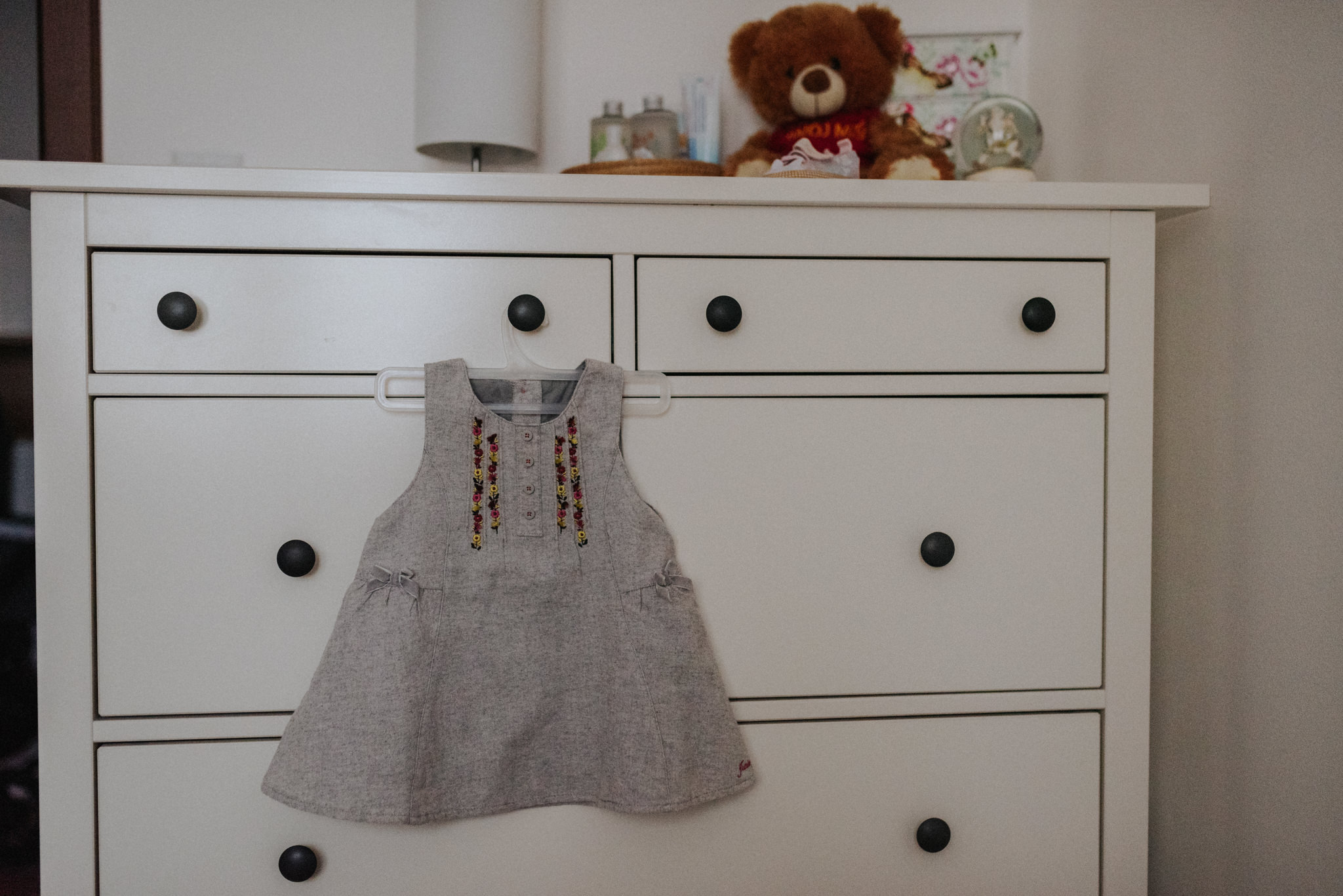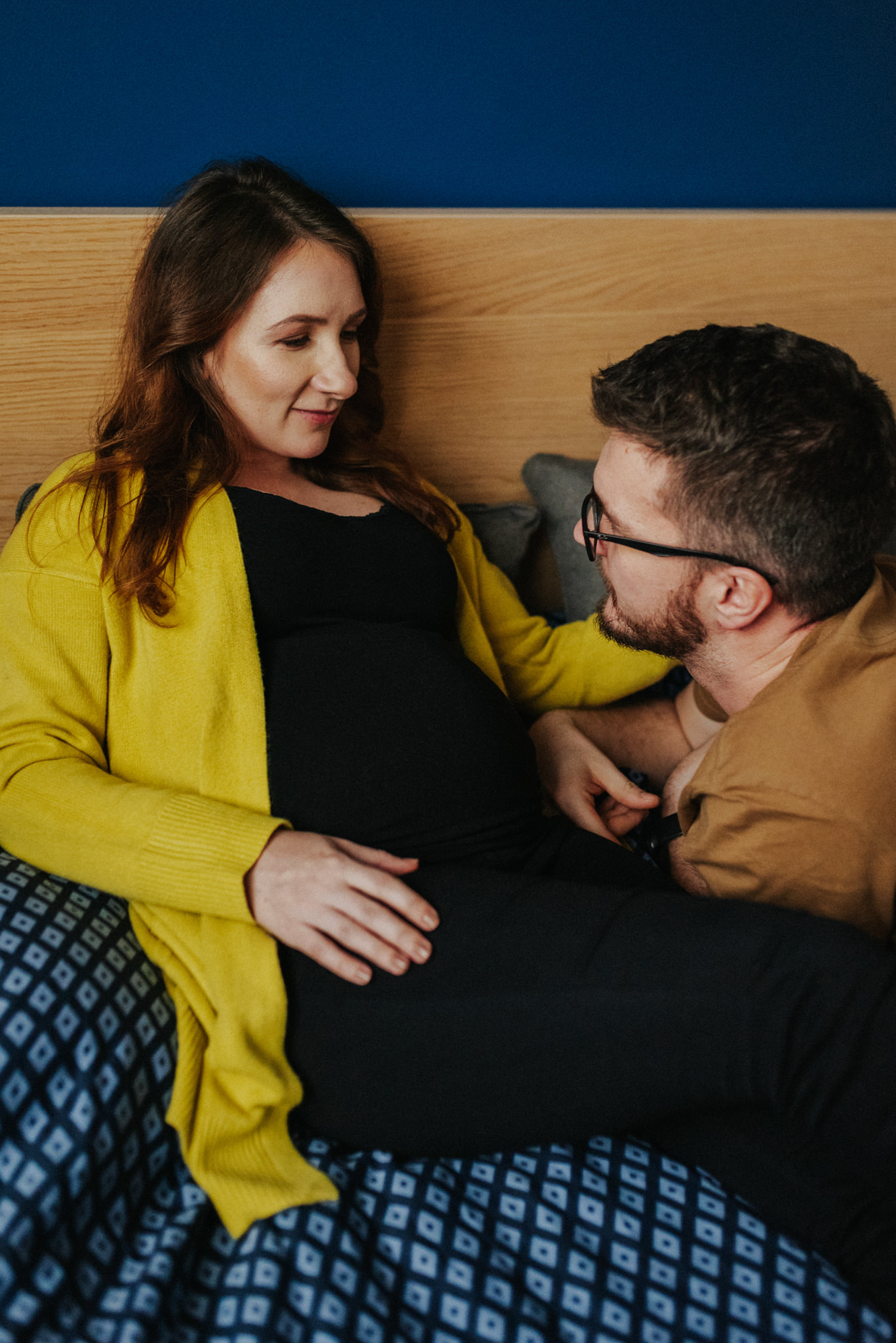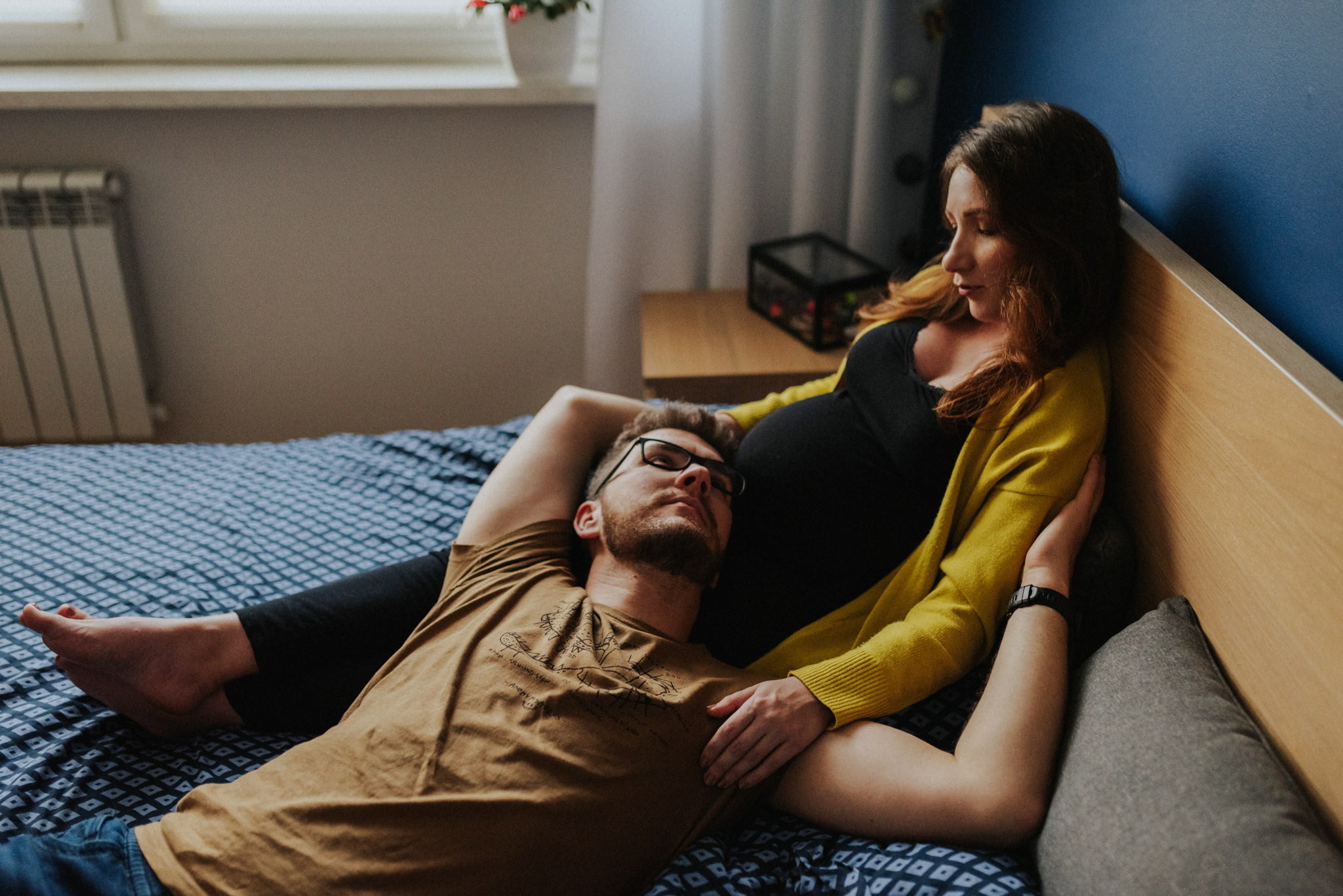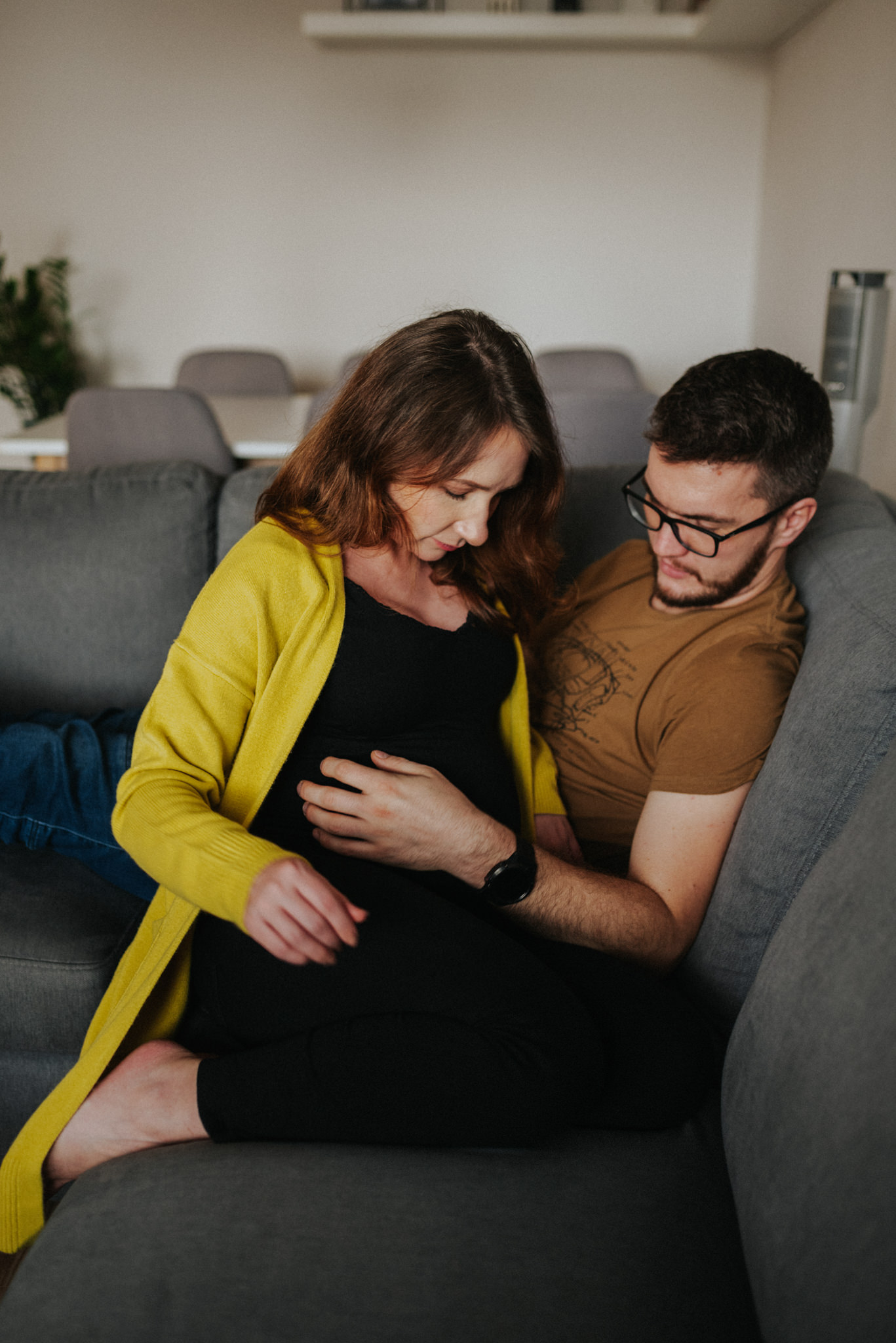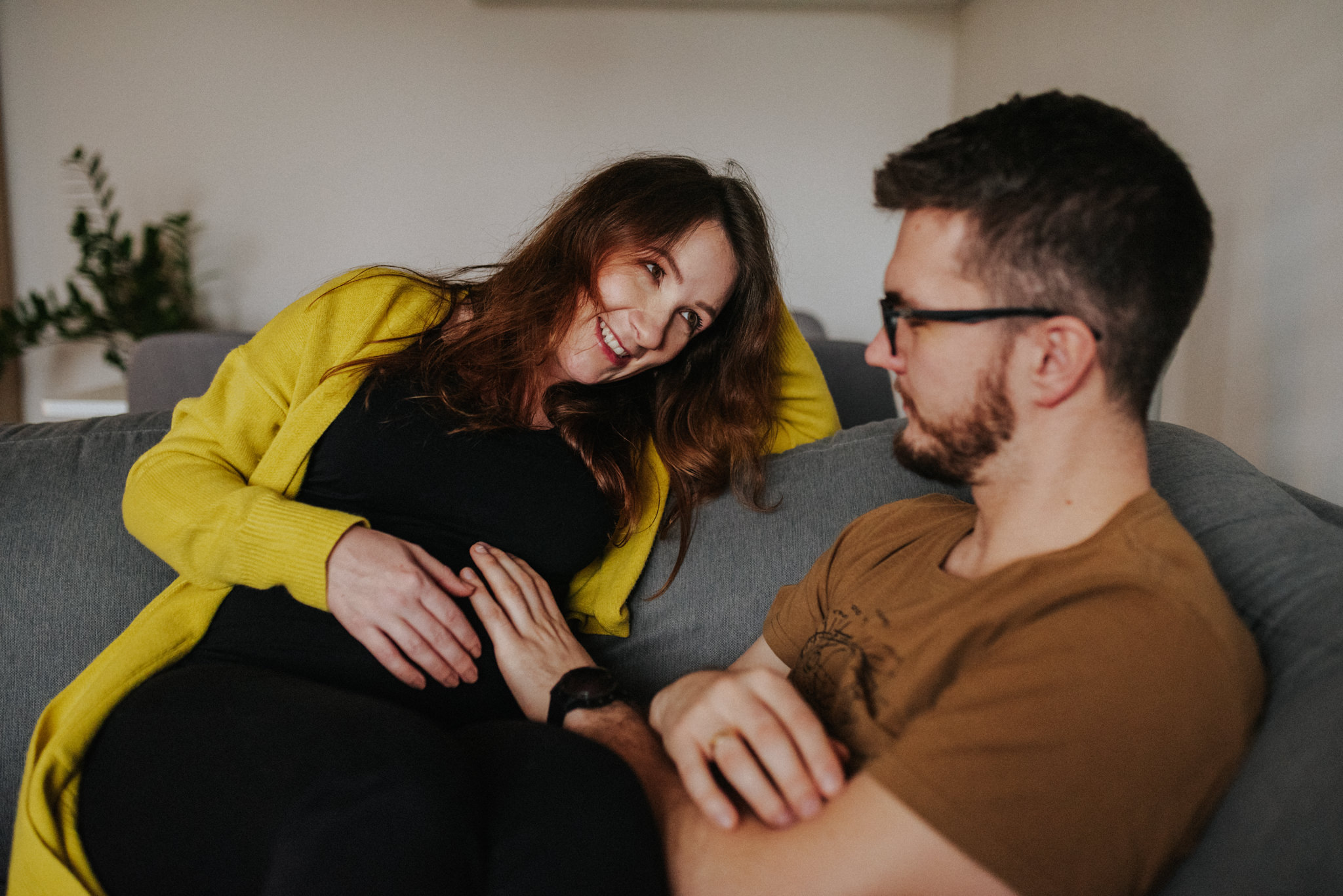 Fotograf Częstochowa