Wieczór panieński jak i wieczór kawalerski to nieodzowna cześć każdego zbliżającego się ślubu. Warto spędzić go w wyjątkowy sposób. W przypadku dziewczyn oraz przyszłej Panny Młodej idealnym pomysłem na miłe rozpoczęcie tego wieczoru jest sesja fotograficzna. Jeśli chcecie nadać charakteru sesji, możecie wybrać konkretny styl. Sesja w stylu pin-up, glamour, rock and roll – to tylko kilka propozycji, reszta zależy od Was, ale najważniejsze, by tego wieczoru po prostu świetnie się bawić i pięknie wyglądać.
Sesja na wieczór panieński Częstochowa
Ada i dziewczyny podczas jej wieczoru panieńskiego z pewnością świetnie się bawiły. Nie trudno było je znaleźć na terenie ośrodka Słoneczny Brzeg w Zawadach, skąd dobiegały gromkie śmiechy. Przywitało mnie 12 pięknych i uśmiechniętych dziewczyn. Spódnice w grochy, opaska we włosach i czerwona szminka – dziewczyny wyglądały zjawiskowo. Sesja na wieczór panieński była świetnym pomysłem na prezent dla Ady, przyszłej panny młodej, która otrzymała wspaniałą pamiątkę z tego wieczoru. Styl pin-up królował na tej sesji, a jak ona wyglądała, możecie zobaczyć poniżej.
Miejsce sesji: Słoneczny Brzeg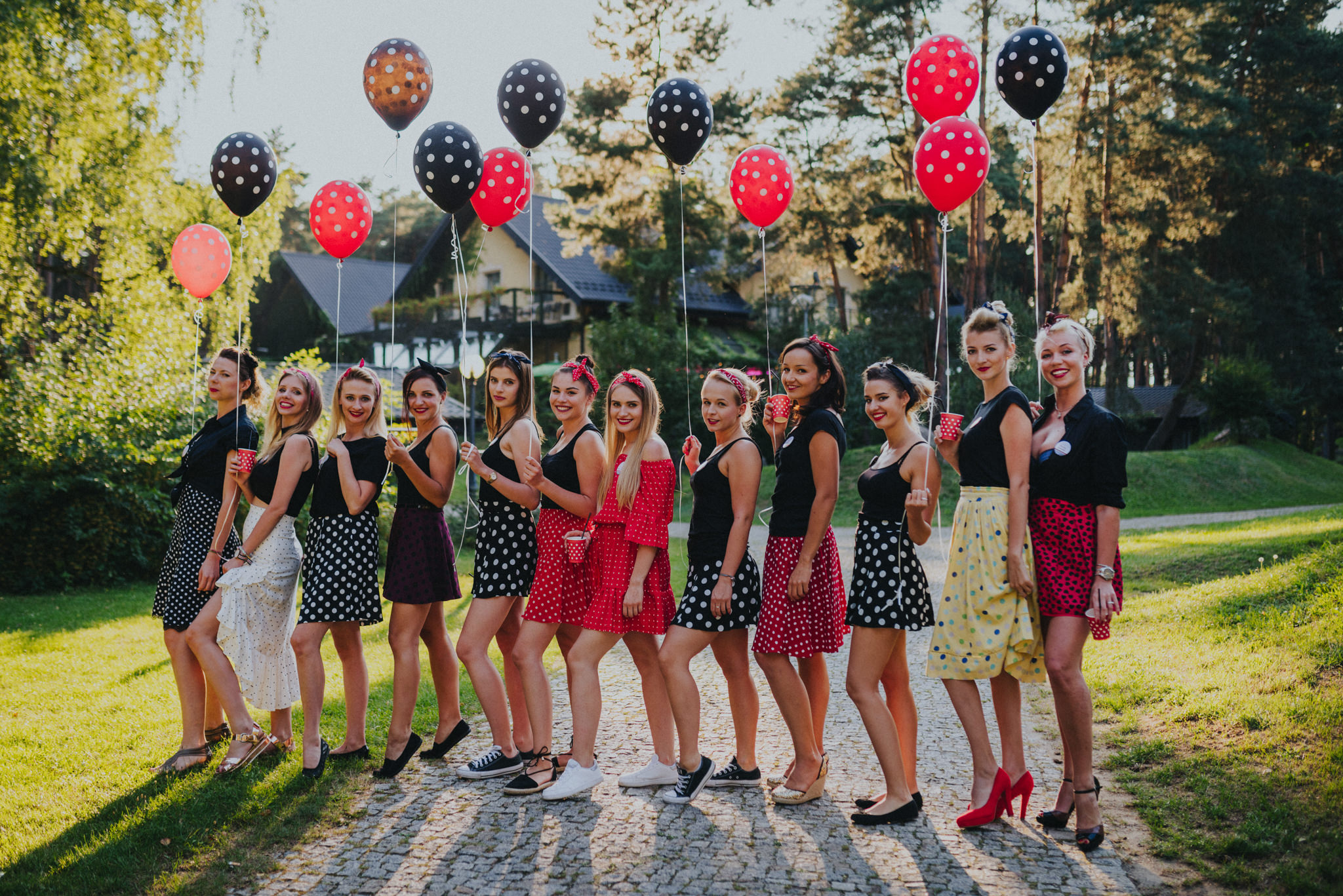 Fotograf Częstochowa